Track and xC News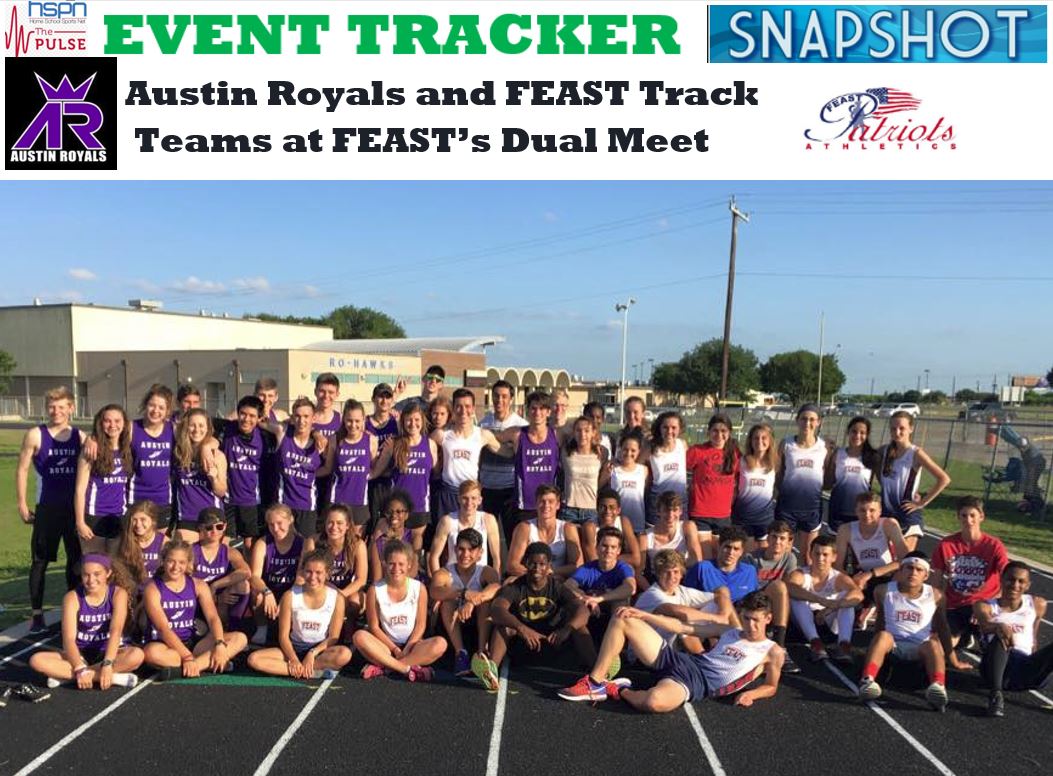 Austin Royals AND FEAST Patriots
at a dual meet hosted by FEAST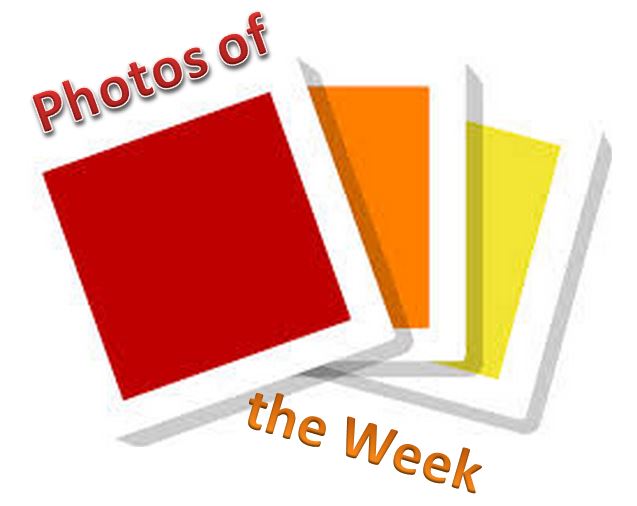 made "Photos of the Week" #POTW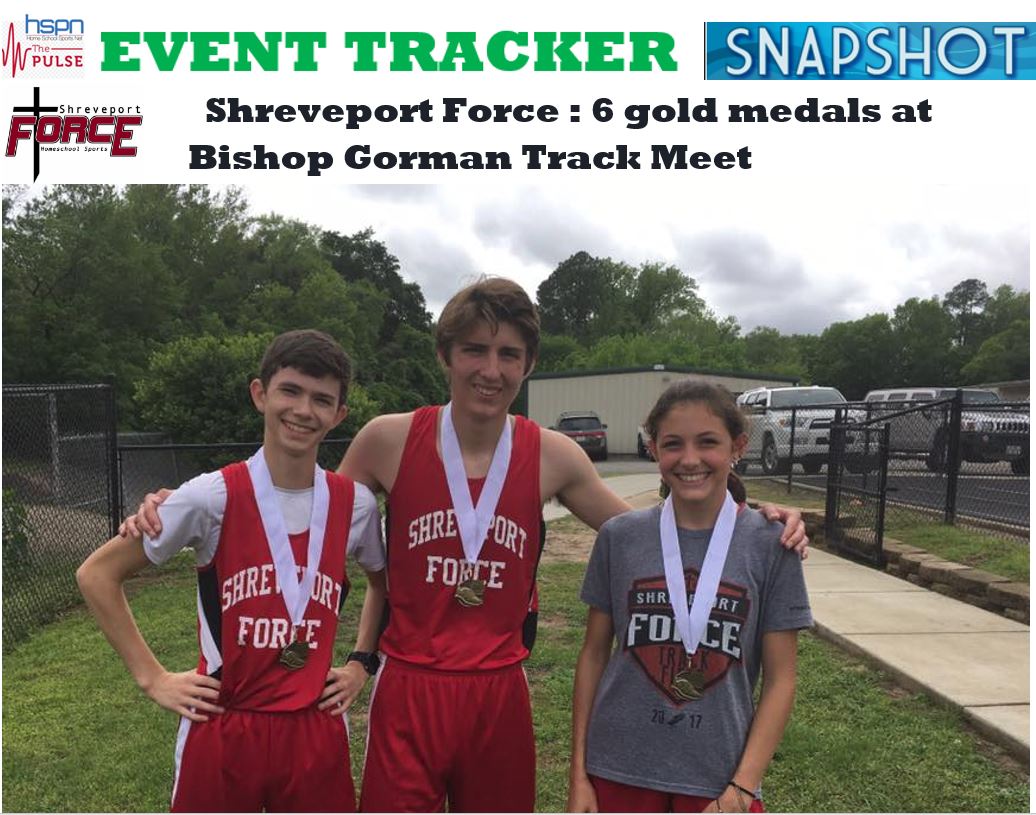 Shreveport Force Track
The FORCE High School track and field team finished up their regular season at Bishop Gorman Catholic School in Tyler, Tx. They scored points in 13 events and brought home 6 gold medals, including 1st place in JV girls, JV boys, and Varsity boys 3200m run! Next up is ACEL Regionals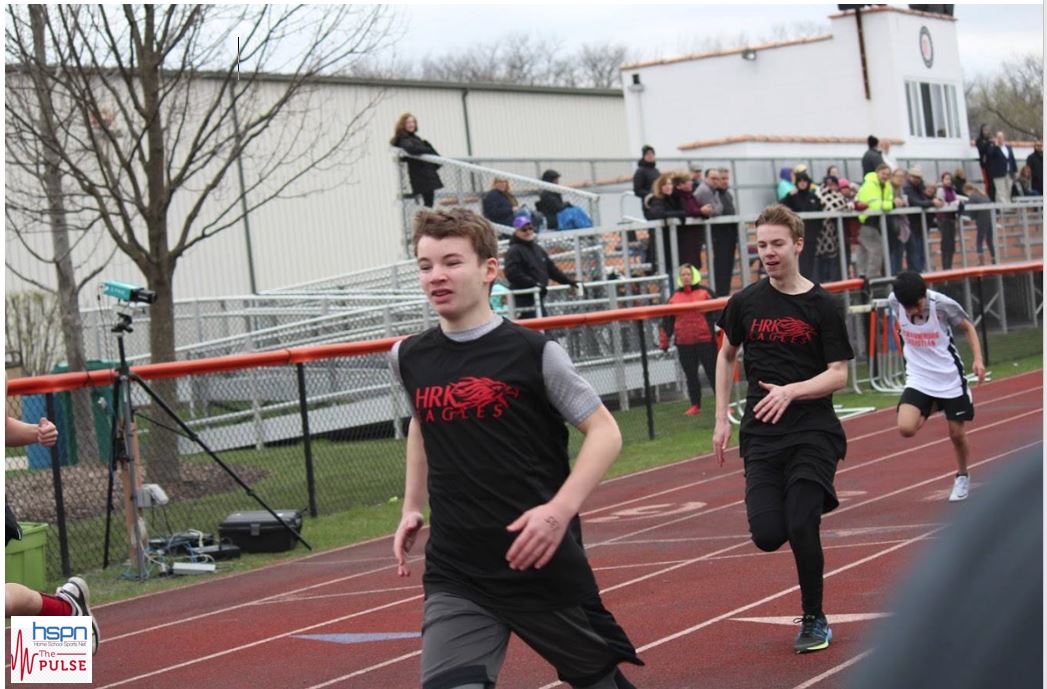 HRK Eagles
Track season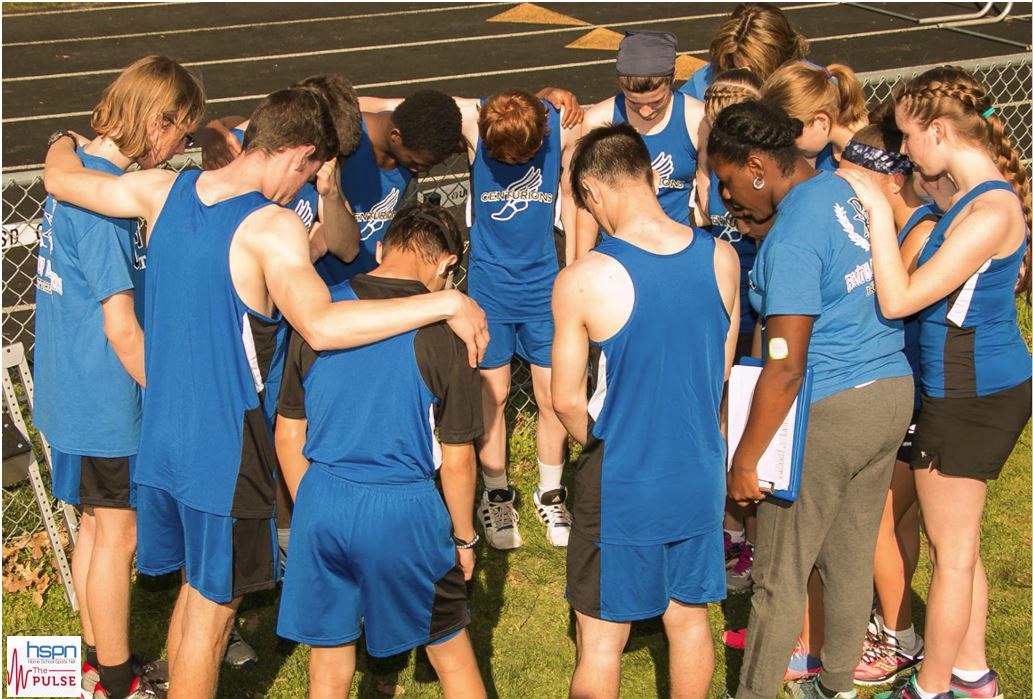 NVHAA Centurions
at the Frederick, MD Track Meet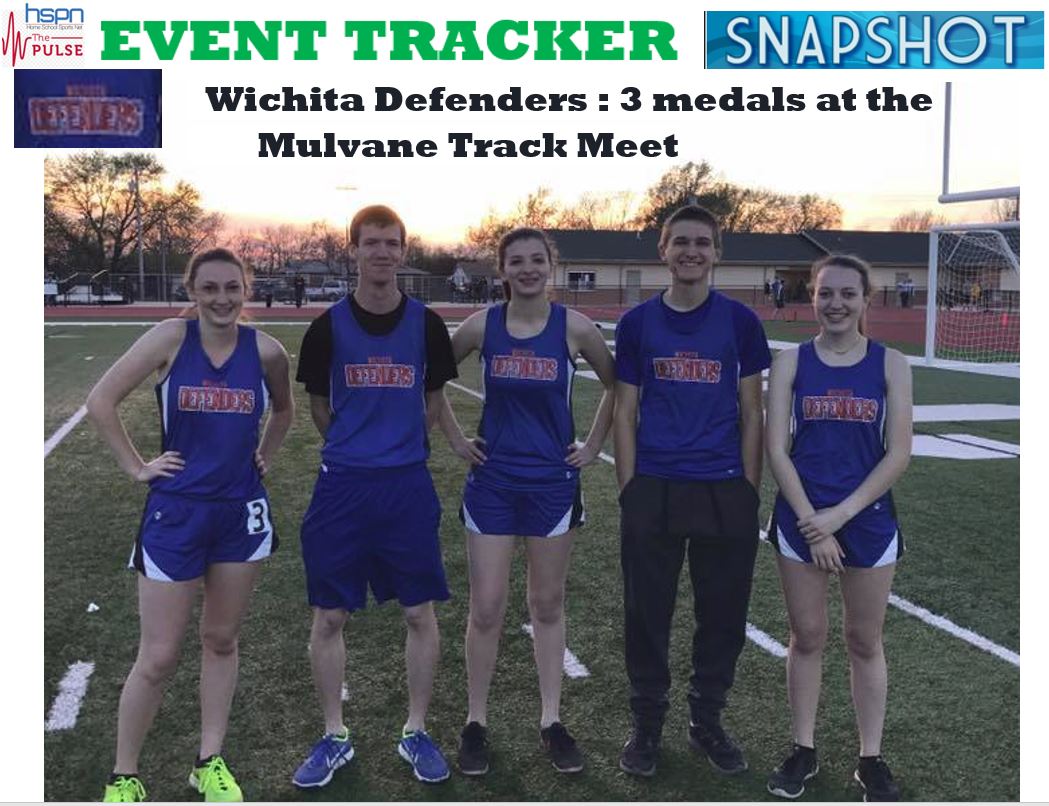 Wichita Defenders
Track team: 3 medals at Mulvane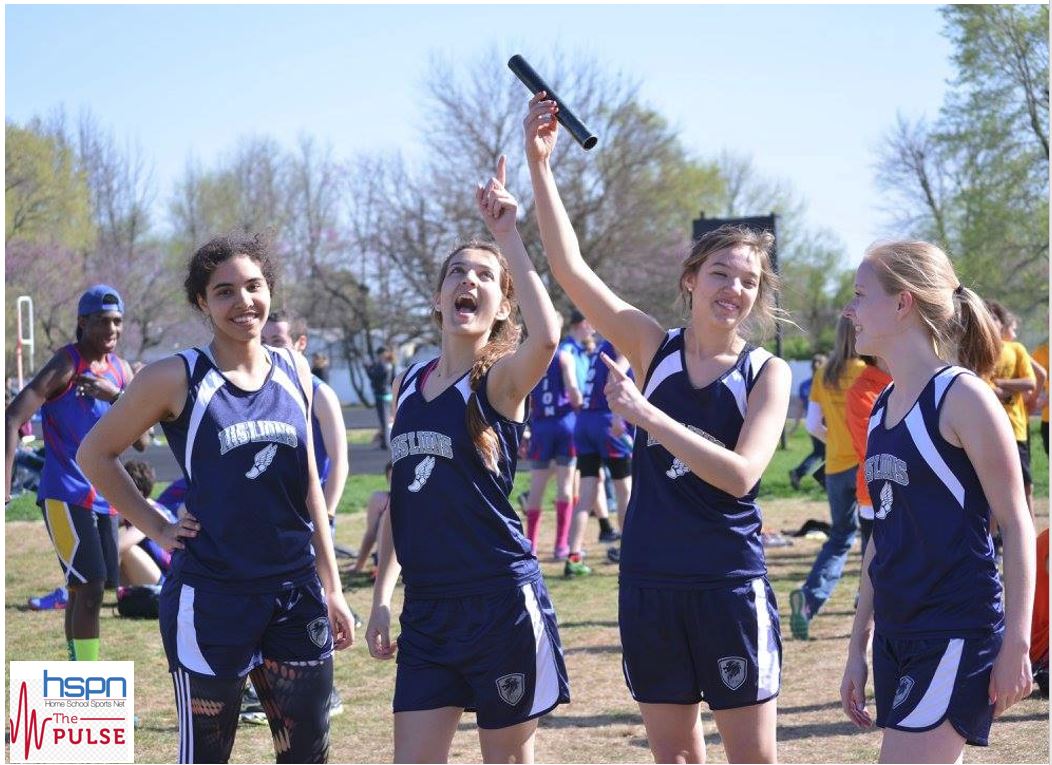 IHS Lions
at the LCA Track Meet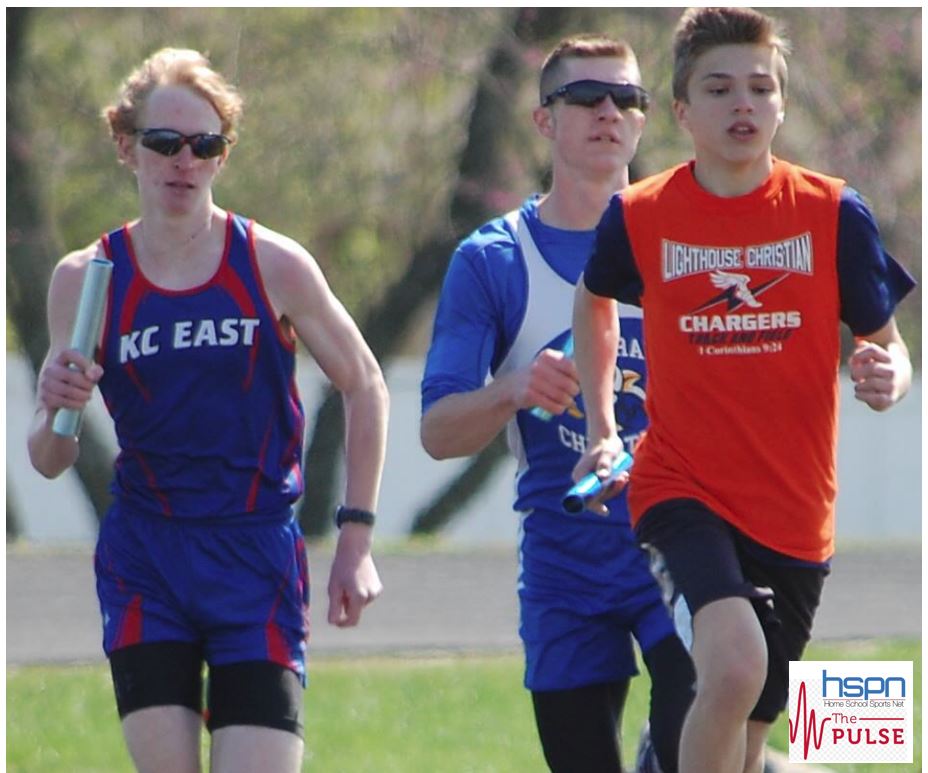 KC East Lions (and Lighthouse Christian Chargers)
Willard Meet (courtesy Chasity Morton Heck)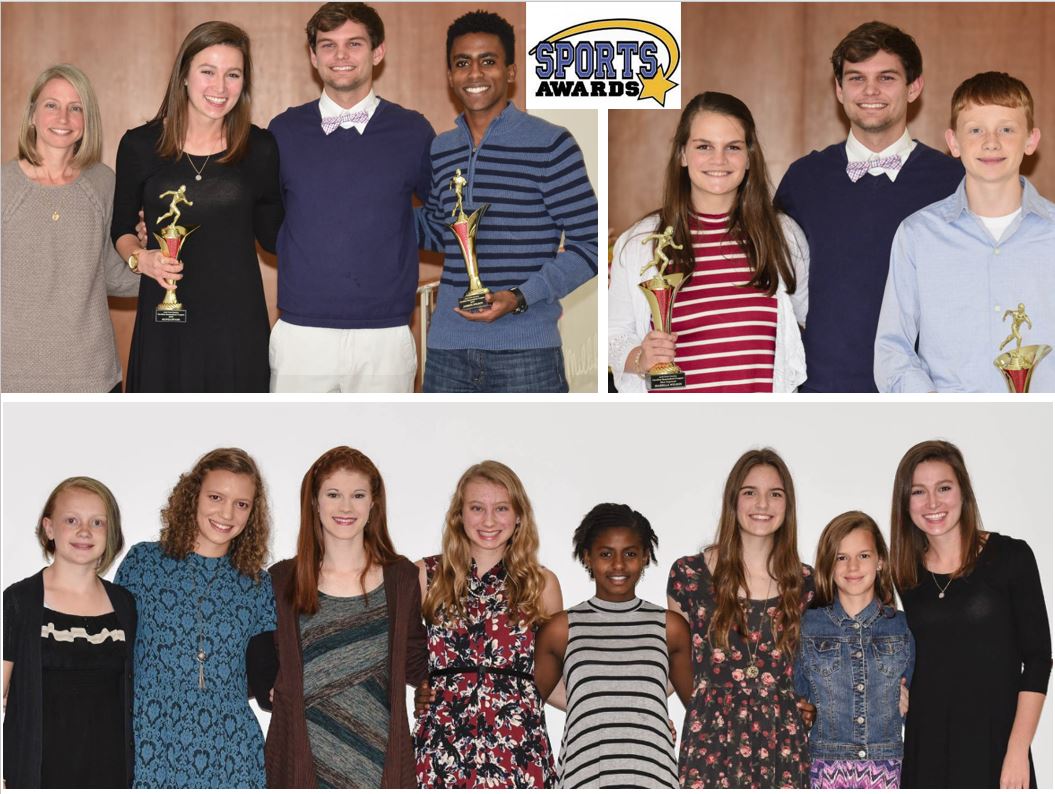 Carolina Homeschool Cougars Cross Country Awards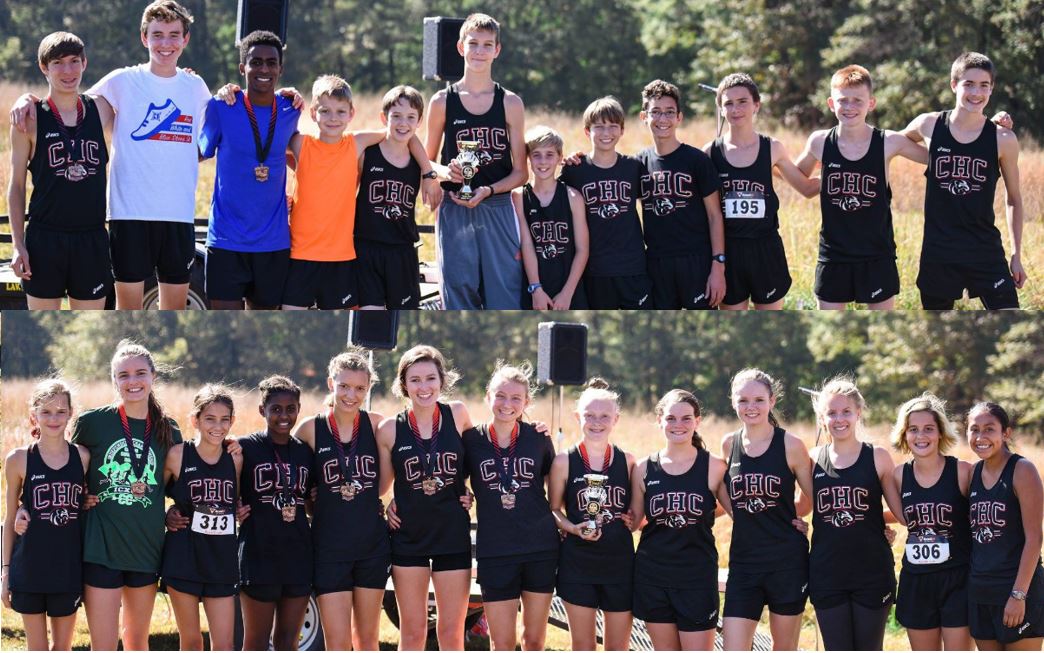 Carolina Homeschool Cougars
Sweep the Independent Cross Country Championship. Joseph Wilson and Olivia Evans swept first place in the Independent Cross Country Championship this weekend. Joseph won with a 15:49 and Olivia with a 19:00 on one of the most difficult courses. They both helped lead their teams to victory! Joseph Wilson and Brinton Leidy swept first and second place in the Independent Cross Country Championship this weekend. Oliva Evans, Cindy Wilson, Anna Bulsa, Shelby Hilt swept first through 4th with Allie Thomas and Lillian Sivers taking 9th and 10th place.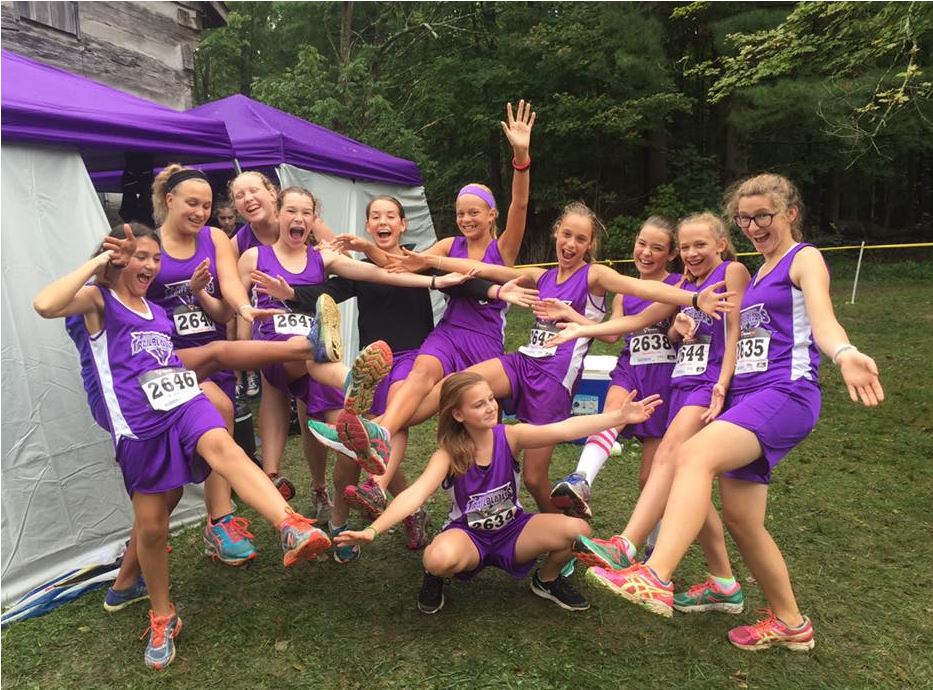 Cincinnati Trailblazers (team profile...)
MS Girls cross country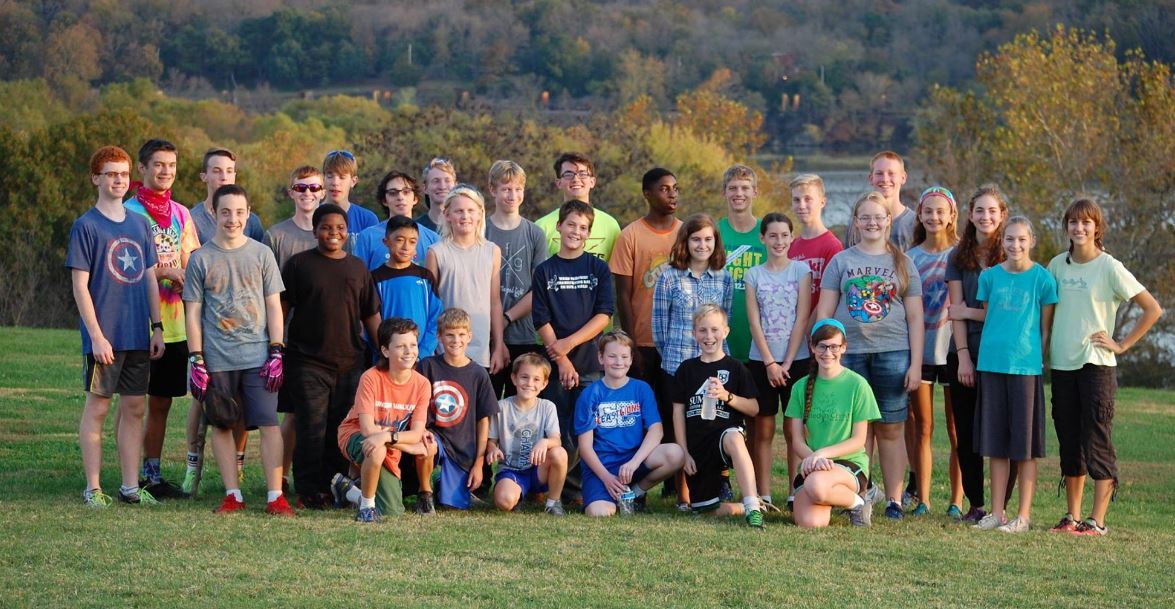 KC East Lions
all-group Cross Country photo (courtesy Chasity Morton Heck)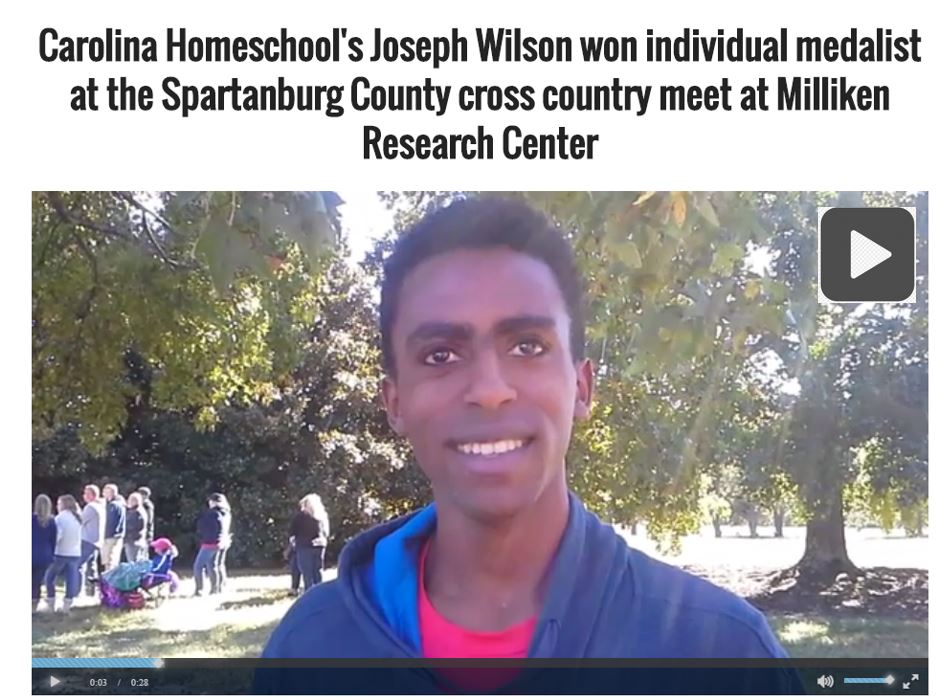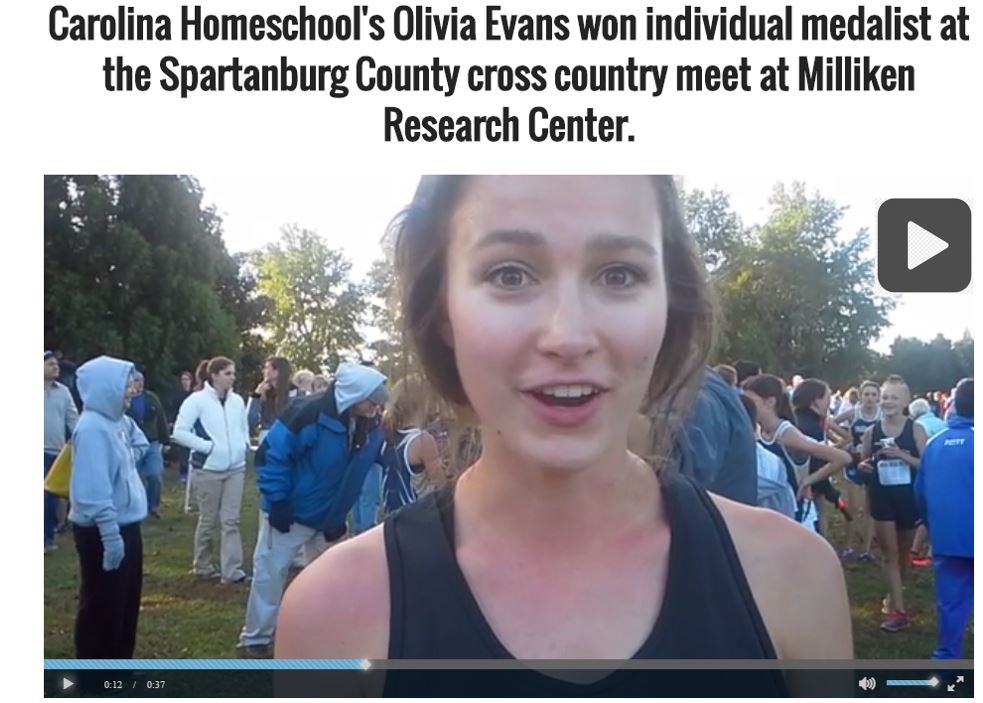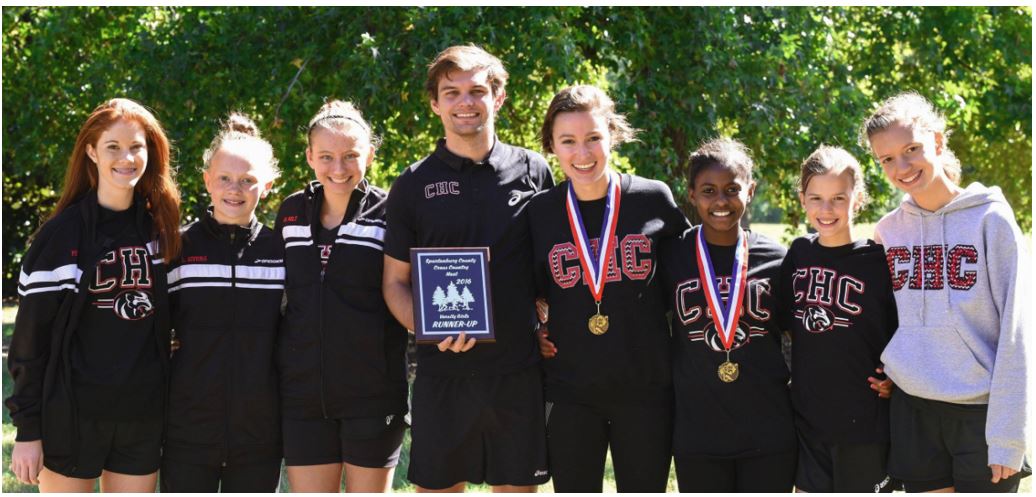 Carolina Homeschool Cougars

Varsity girls cross country

won second place in the county. They compete against AAAA and private schools and are so proud of these girls! They worked very hard to get here!  ..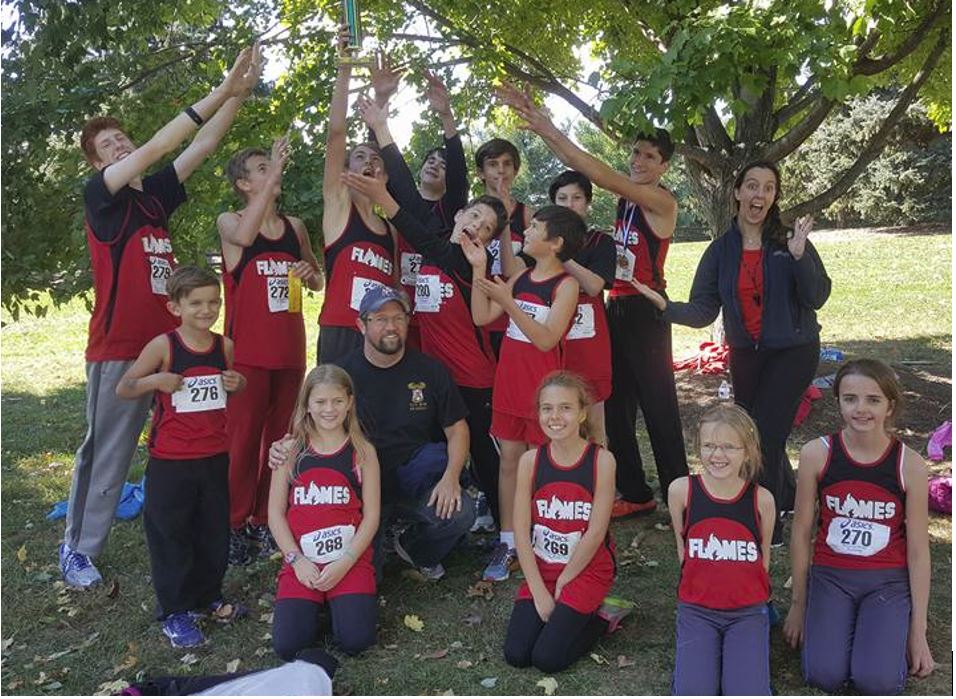 Front Royal Flames
Nova XC Invitational
A handful of PR, even more ribbon finishers, and the 15-18 boys team took first place!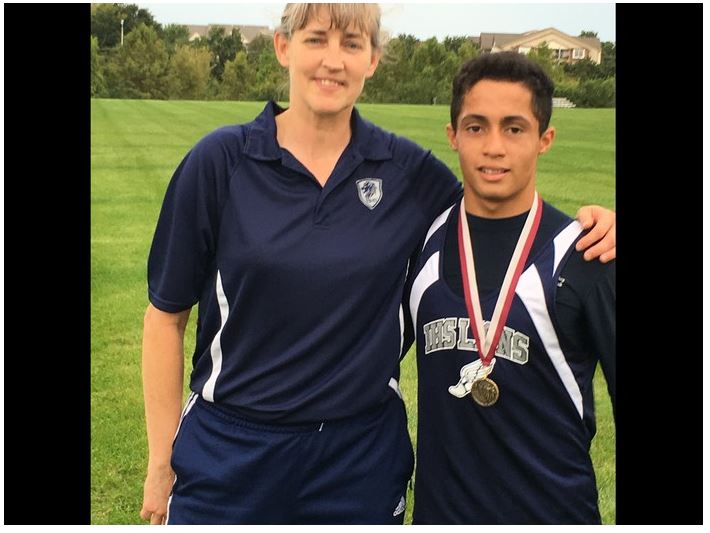 IHS Lions
Fourth Straight Win for IHS's Rob Mitchell
Rob Mitchell began the season with a fourth place finish, but he has not settled for less than first since then. Last Monday, Mitchell was back at Swope Park for the EA Markey Invitational, running a 2.2 mile course this time. IHS's Mitchell, Dominique Bynum from Central AE, and Kamal Adam from East HS pulled ahead of the other runners early in the race. The three developed a comfortable rapport over the first couple of miles, but as the finish line came into sight, Kamal Adam initiated a challenge. Mitchell and Bynum responded, and the spectators cheered encouragingly, as the three competitors tested their limits by sprinting the last stretch of the race. Mitchell, only inches in front of Bynum, crossed the line with a time of 13:44. They were followed by Adam who finished a second later for third place.
Carolina Homeschool Cougars
"Li'l Cougars"
The Little Cougars finished their last regular season meet with a bang! Even though it was a new tough course at SMC and unseasonably hot, they did great! Next up......ICXC Championship.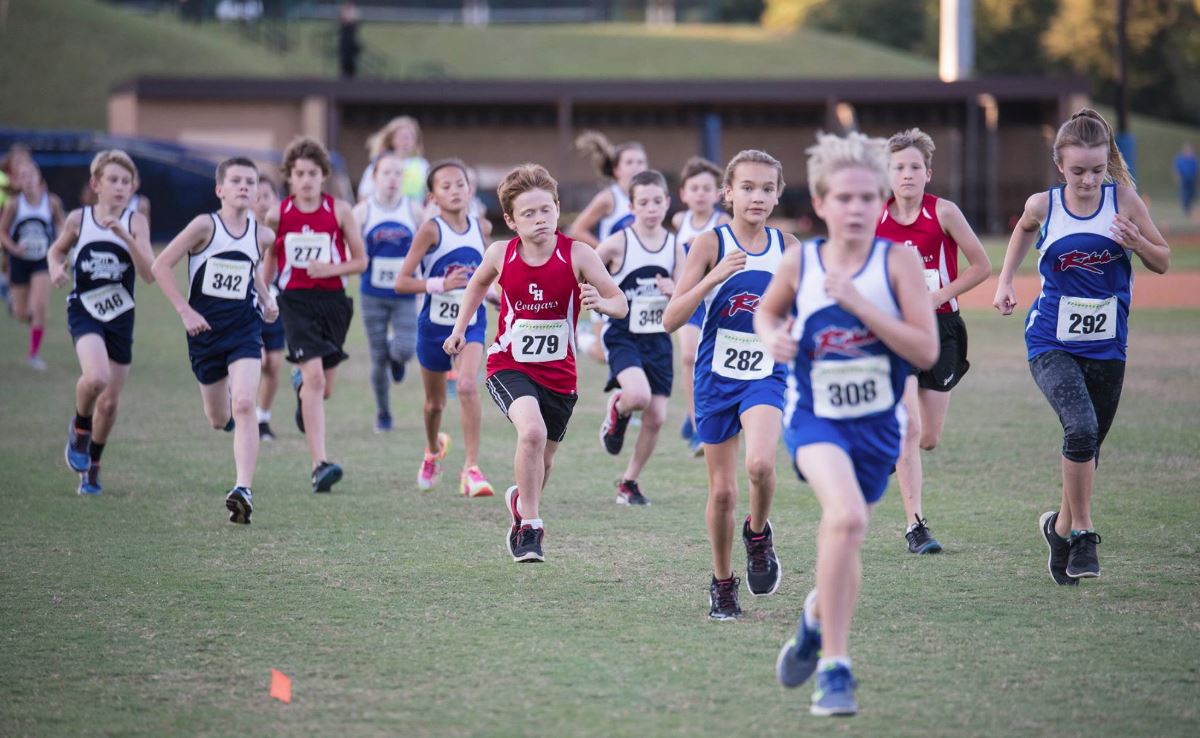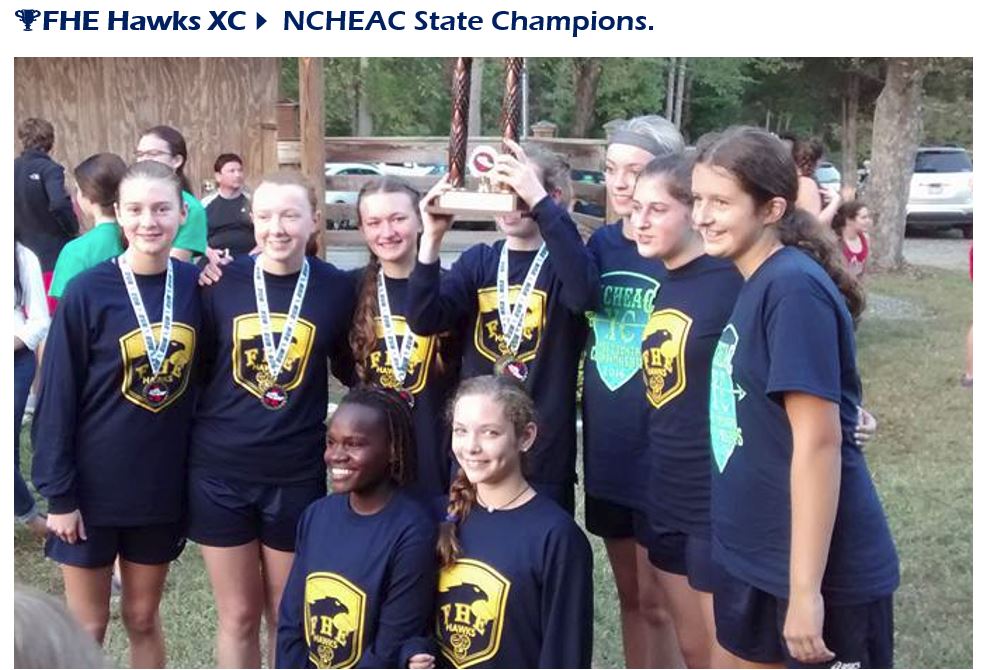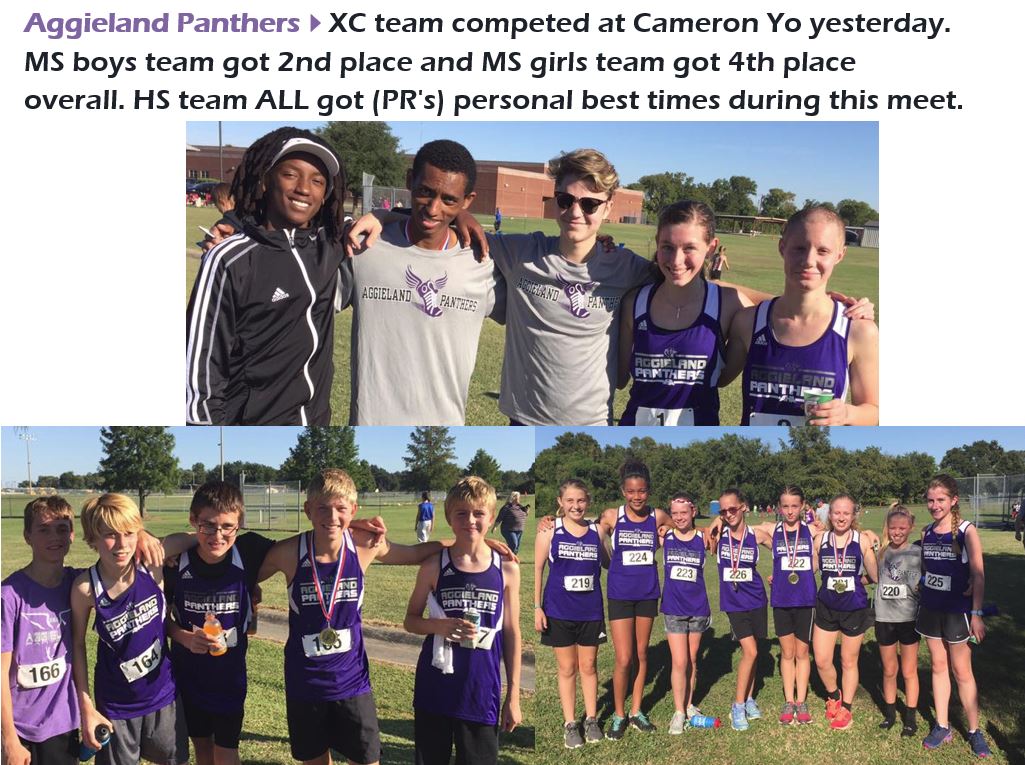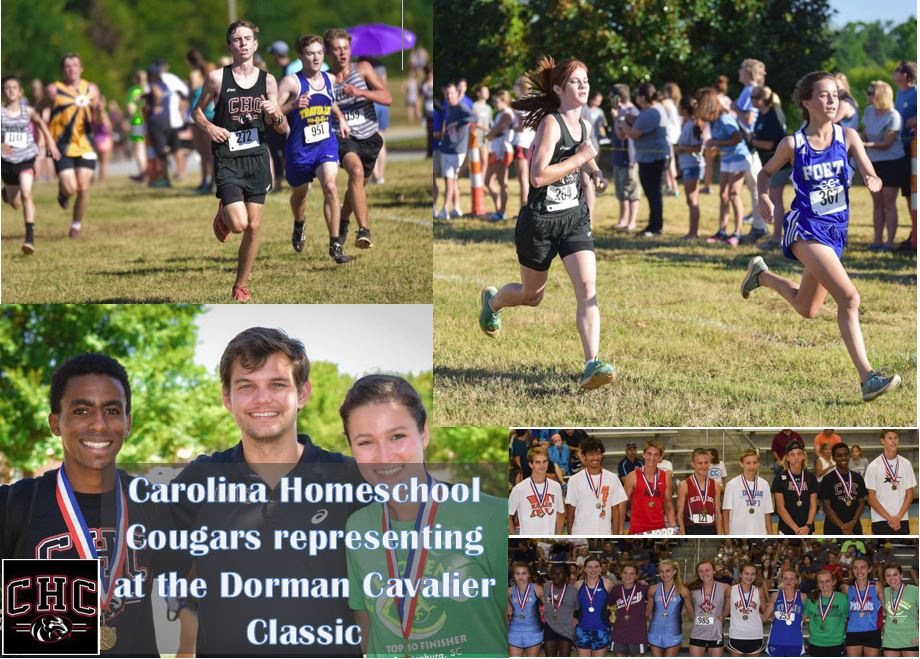 See Track and XC Archives...
Comment on Homeschool Track and Field...