INSIGHT
When a Homeschool Athlete Relocates
Times Change - by Jordan Boyd '15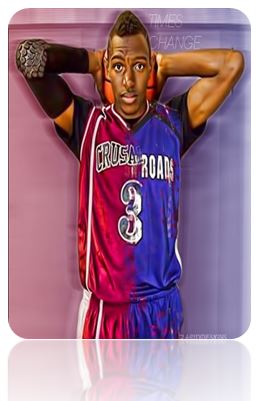 Greetings,

My name is Jordan Boyd and I am a senior guard for the Hampton Roads Cougars. I was born and raised in the state of Illinois. I have been homeschooled my whole life. I started playing basketball with the homeschool team, Illinois Crusaders, when I was eight years of age. Not many people know that basketball was not the first sport I ever played; I had been playing soccer for the past three years prior. I can still remember when I was asked by my mom if I wanted to try out basketball. With all four of my older brothers playing basketball at that time in high school and middle school, I already had some experience on the game of basketball. I decided to give basketball a try. I was not very good the first few years but I kept at it. The summer before the 6th grade, we got a basketball hoop built in our backyard and because of it the backyard became one of my favorite places to be for the next few years. My brothers would help me out with my shooting mechanics. I put up thousands of shots that summer and really found a passion for the game. By 7th grade, coaches saw that I could shoot three pointers very well. From 7th grade through high school, I became known as a 'three point specialist.'

Fast forward to my junior year (last year); my team, the Crusaders, won our first National Christian Homeschool Basketball Championship in Springfield Missouri. I also entered and won the National 3 Point Contest held at Missouri State University. It was the Crusader programs first ever 'Gold Ball' win for basketball!

Last May, just when summer season workouts were about to start back up, I received life changing news... My dad took a job offer in Virginia that would have us move there in September. Till this day, I don't know what was harder: leaving the team I had been playing with since I was eight years old, leaving all my friends I had met along the way or moving to a state I had never been to.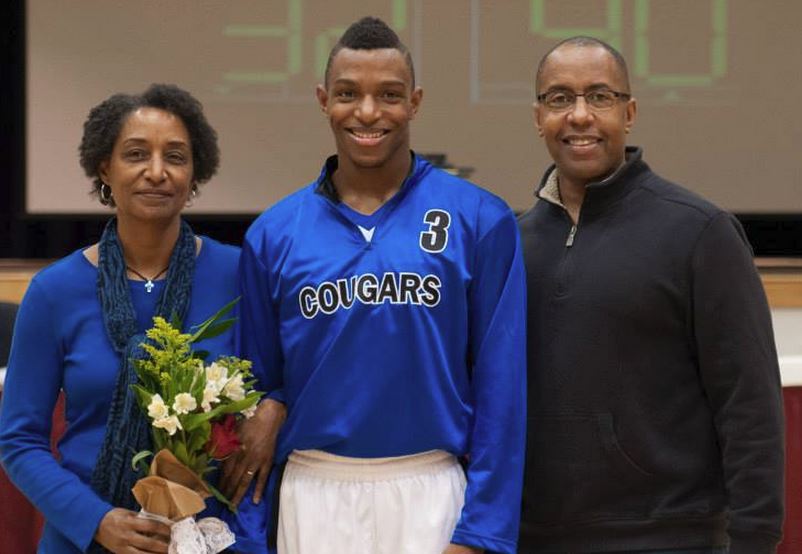 Now that I am here in Virginia, everything is still very different compared to Illinois. The play style of basketball is different and being around a community of new people is very different for me, but I also enjoy it. God blessed me with a new basketball team to play on (Hampton Roads Cougars).

The Cougars program welcomed me, with open arms, on the first day of practice. I really feel like I am part of this program with the group of guys we have. Everything is still an everyday adjustment, and that's okay. The way God set up everything so perfectly with the Cougars program and my new teammates really makes me feel that I am supposed to be here.

If there's anything I could say to another athlete or anyone who can relate to my story: trust your journey and don't be afraid to adjust. Life is all about adjustments, if you can do that, you can get through anything!
more on the Cougars...