Photos of the Week
Have a great "Photo of the Week"? Send it in to coach4life@yahoo.com
VOTE for "2016-17 Photo of the Year Nominees"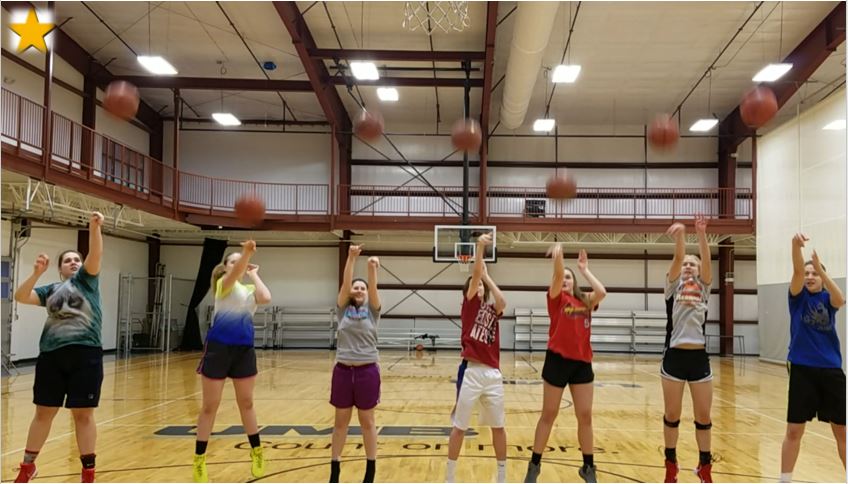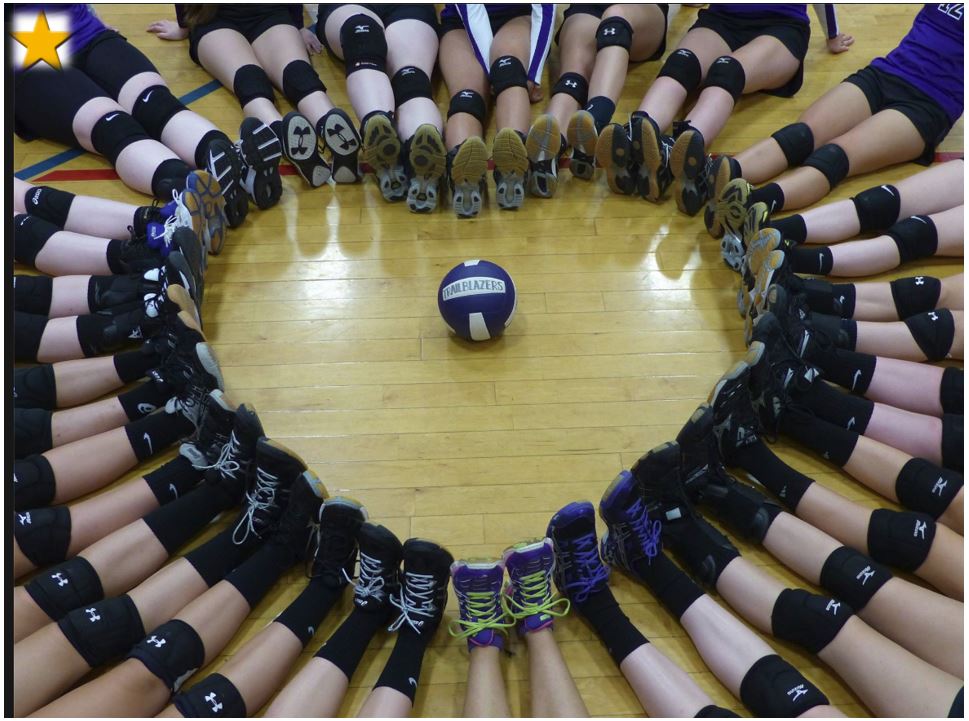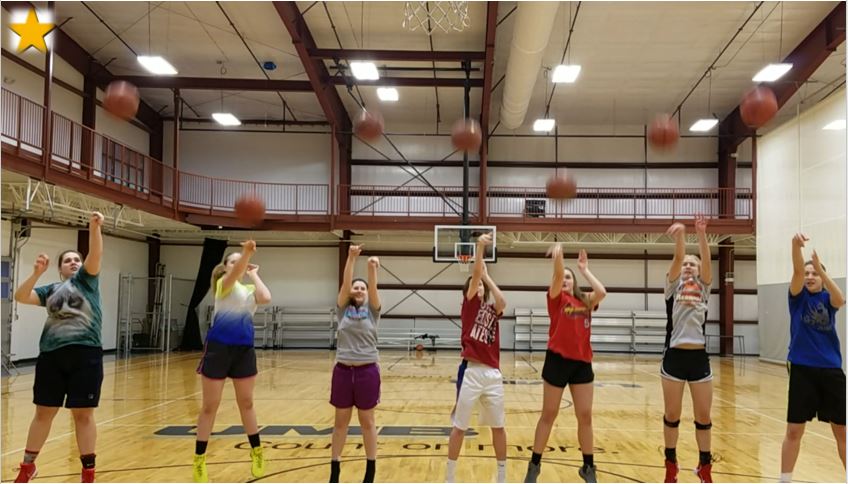 KC East Lions
Varsity Basketball Girls pic is the latest nominee for "Photo of the Year"
EVAC Eagles
win Canyon Athletic Association girls basketball state title in Arizona
(courtesy: Carlos Salcedo, AZ Central Sports)

Northside Lions (TX)
officially have a few in the 300 club. Helmet sticker program is going great.
ARCHIVES
---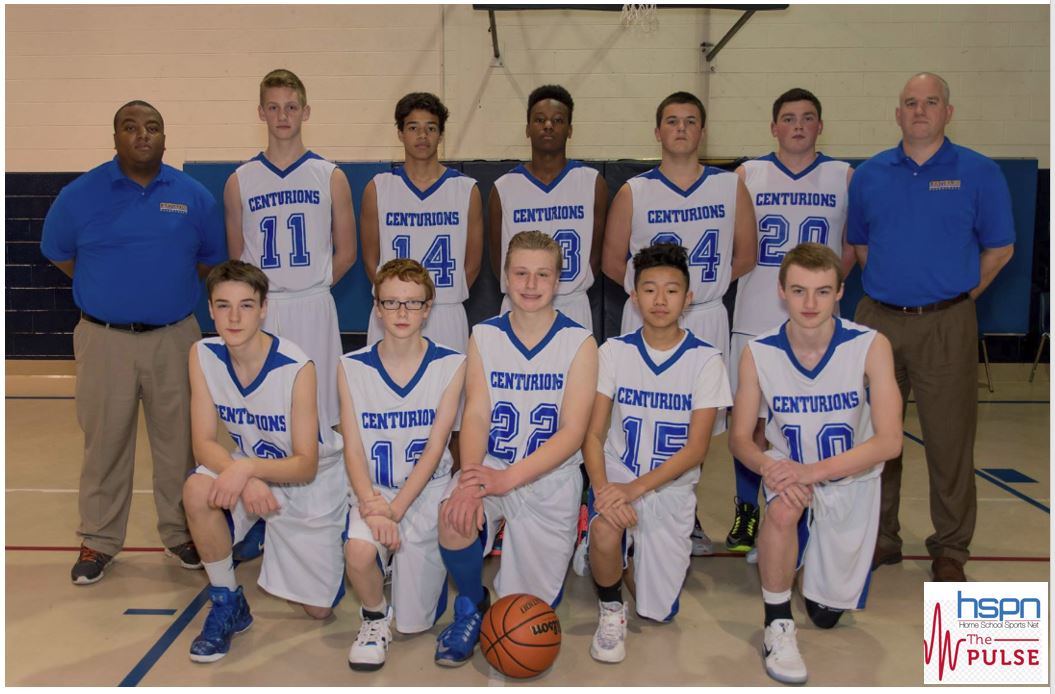 Team Photo: Northern Virginia Centurions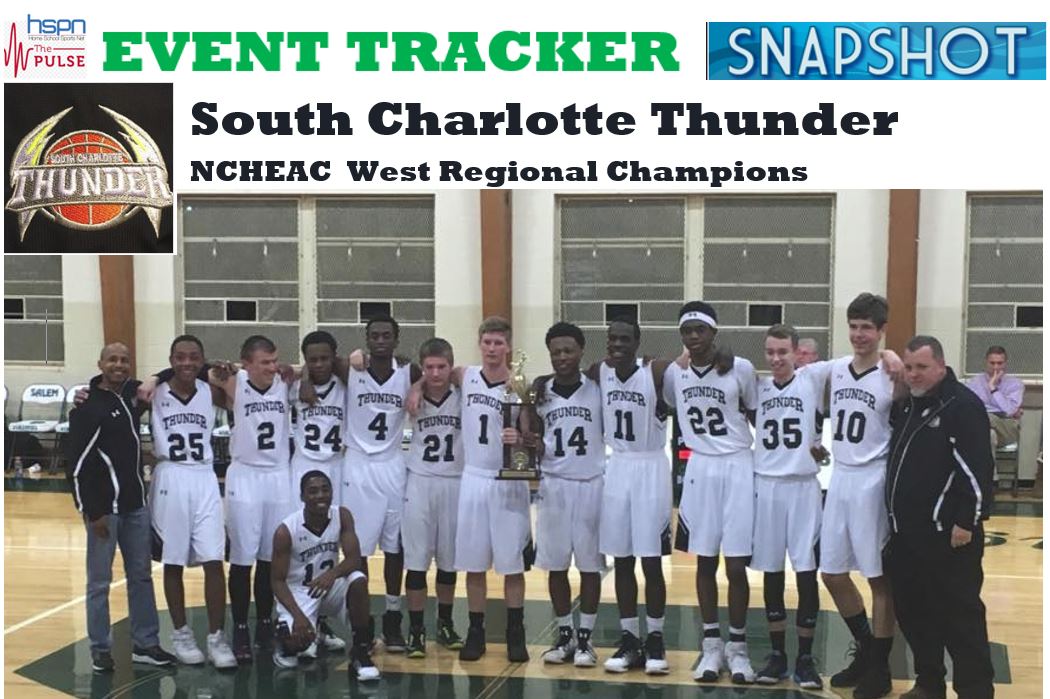 South Charlotte Thunder
What a weekend it was for The South Charlotte Thunder! The guys played two amazing games on Saturday coming away victorious in both. The end result? We are the 2017 NCHEAC West Regional Champions!
DASCHE Spartans
Basketball Seniors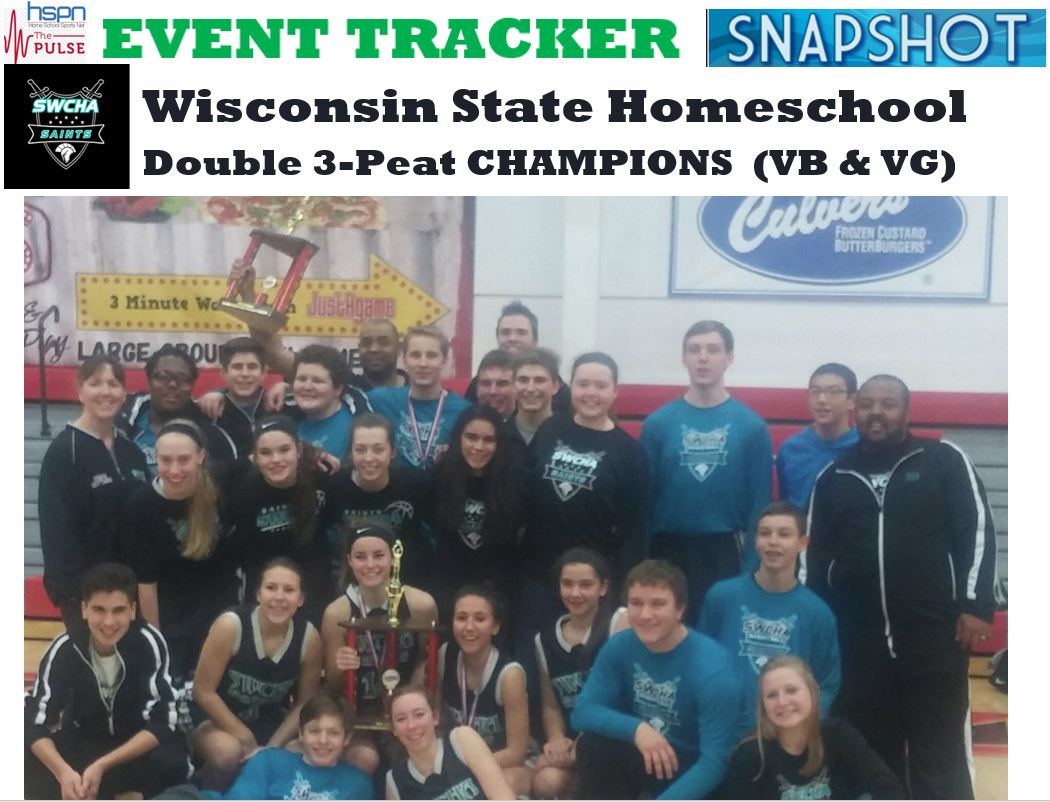 SWCHA Saints
Varsity Girls & Varsity Boys basketball teams 1st place for the 3rd year in a row at the Wisconsin State Homeschool Tournament.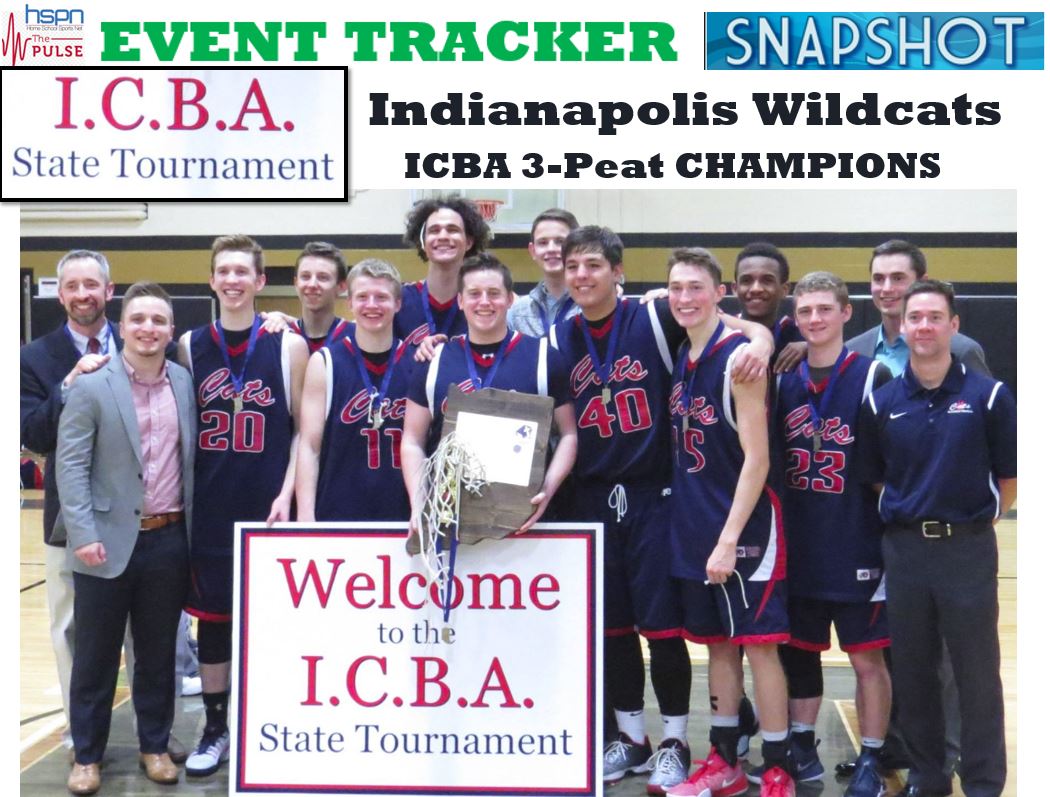 Indianapolis Wildcats
3-peat ICBA State Champs
The Wildcat varsity boys are ICBA state champs for the 3rd straight year! Freshman Noah Shook led the Cats with 18 points off the bench. Luke Ruddle (Fr) & Hiatt Dunlap (Sr) had a dozen. Carter Hughes (Sr) & Tayson Parker (Fr) contributed 10 apiece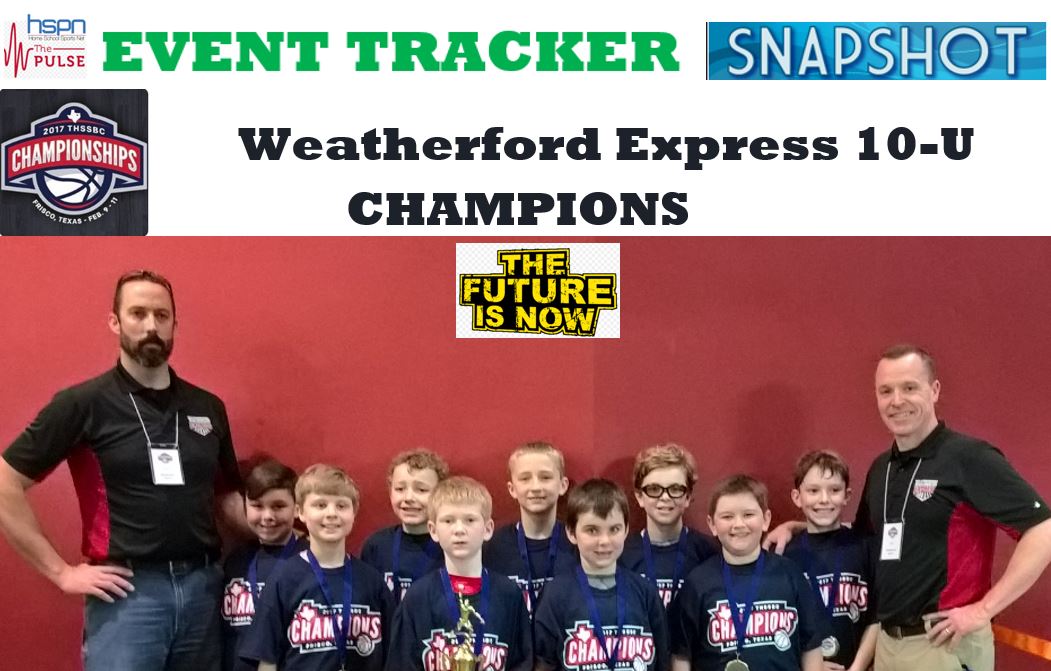 Weatherford Express 10U Boys
Texas State Champions
also check out our
"Futures" web page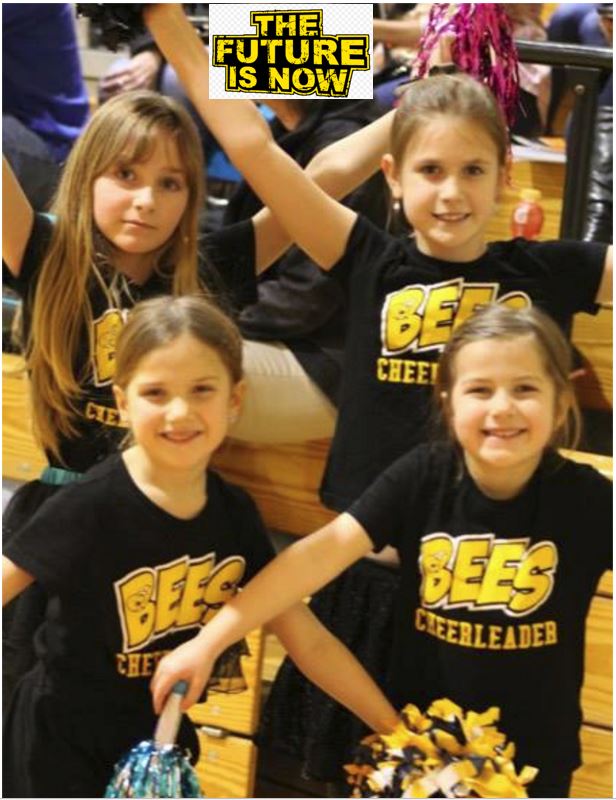 Warsaw Bees Cheerleaders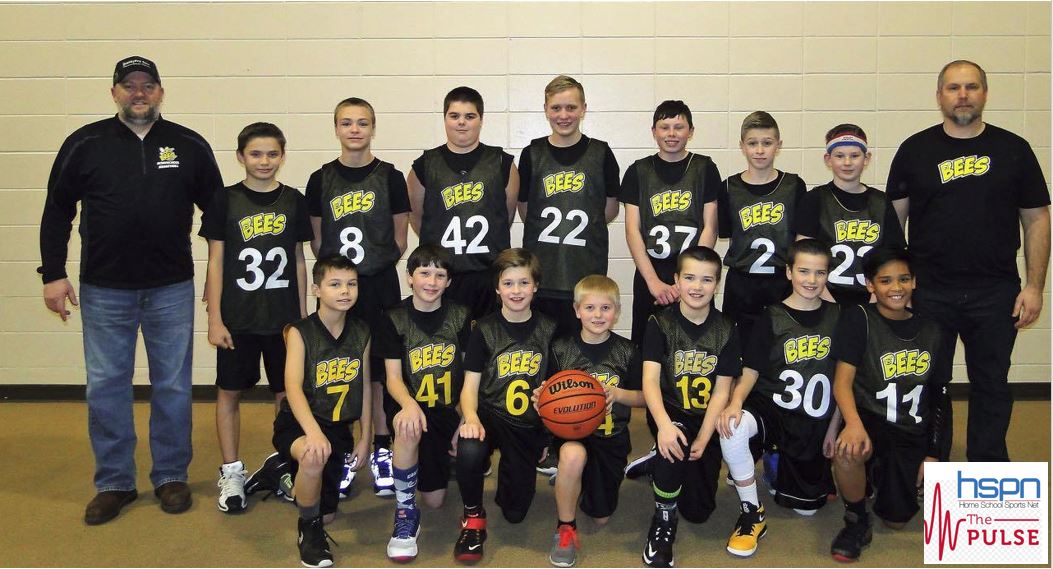 Warsaw Bees (IN) 12-U and 14-U Basketball teams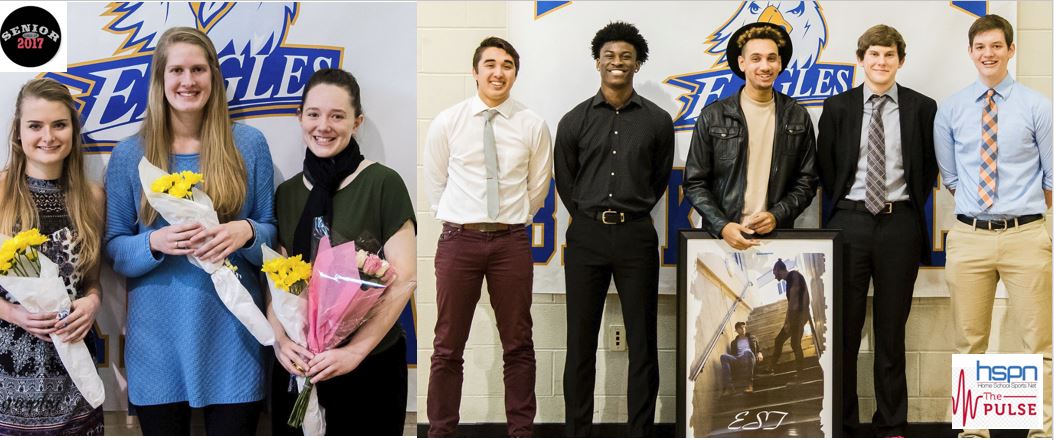 Senior Night in Wake Forest, NC!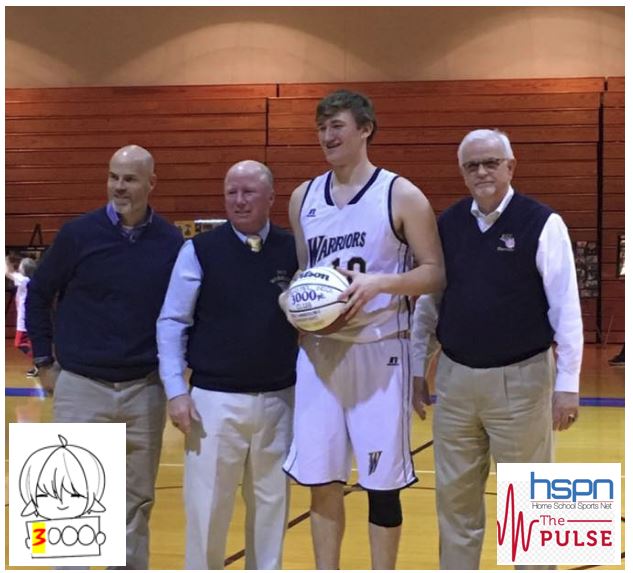 Milestones: NCC Warriors 3,000 pt Club Member
Caleb
also check out our
"Milestones" web page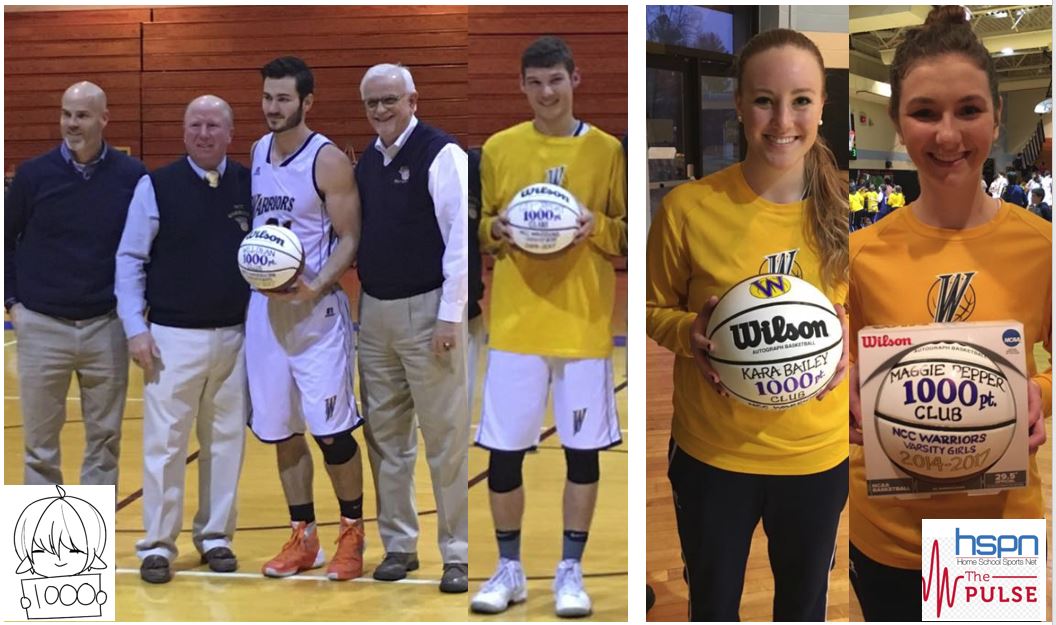 Milestones: NCC Warriors 1,000 pt Club Members
CJ, Will, Kara and Maggie
also check out our
"Milestones" web page
Hickory Hawks Football
Congratulations to Keegan Ruark and Lance Cook Jr! Both have signed to play football for Campbell University this fall. They are HCA's first graduates to receive Division One scholorships! Go Knights!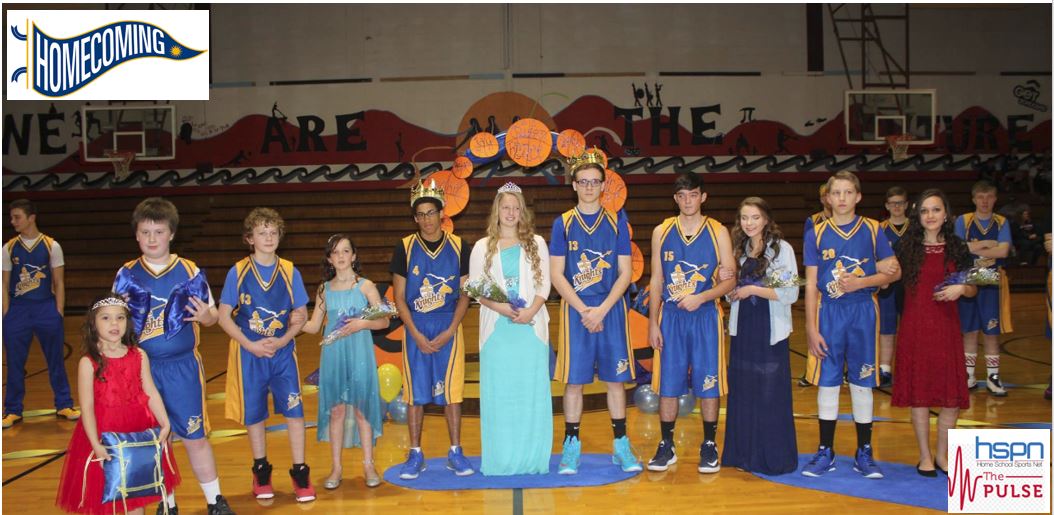 ECHO Knights Homecoming 2017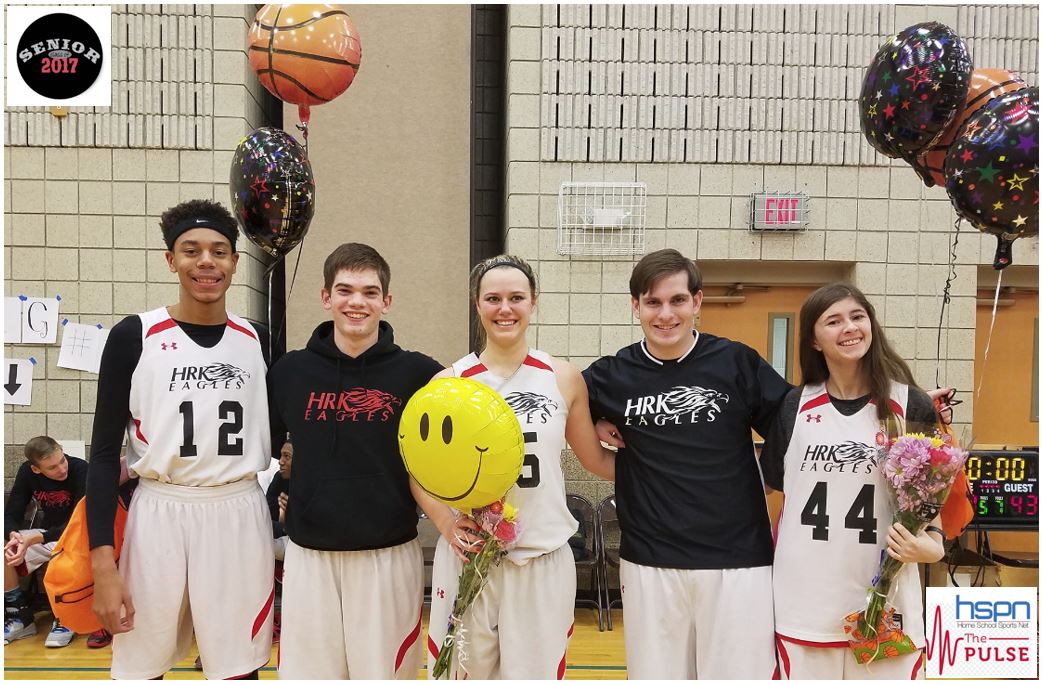 HRK Eagles Senior Night
Shai, Drew, Lacey, Emmett, and Arielle!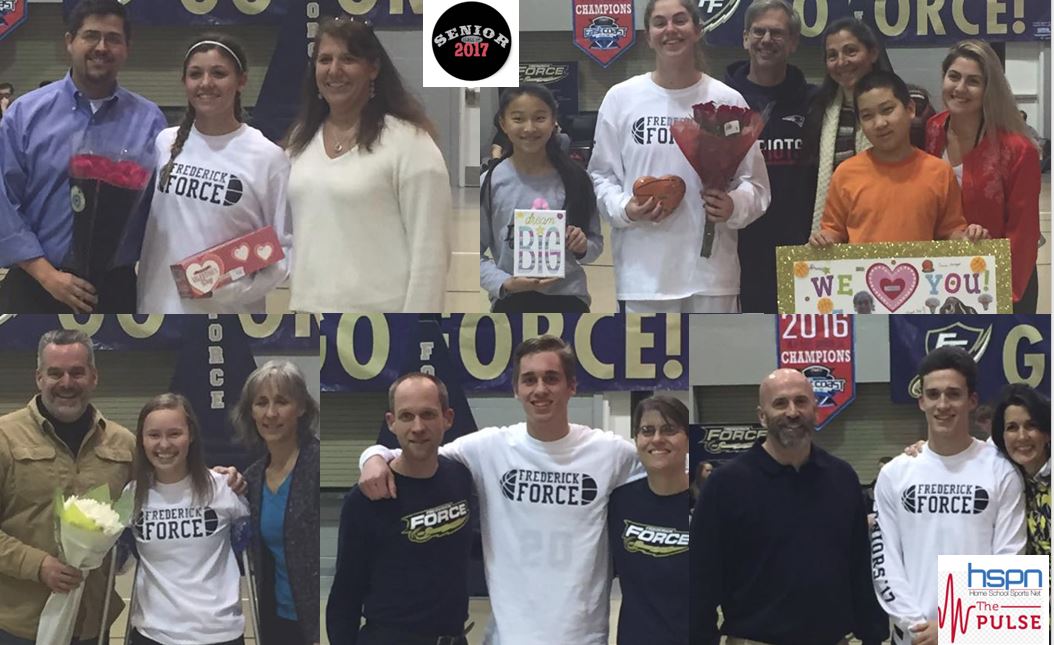 Frederick Force
'17 Senior Night Recognition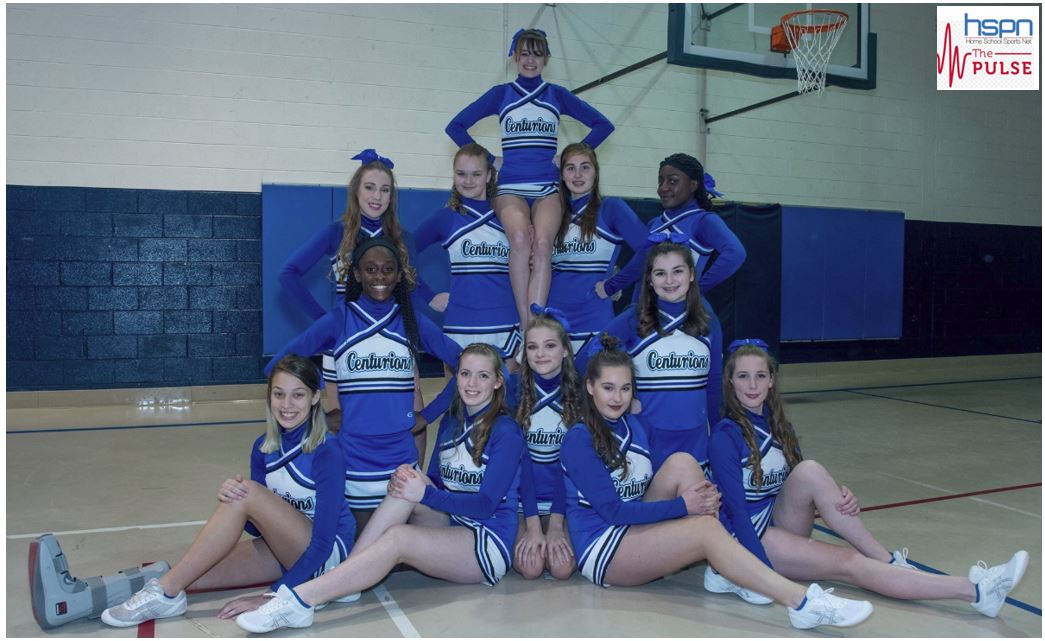 NVHAA Centurions
Winter cheerleading team

Lowcountry Wildcats
Recognition of Basketball Seniors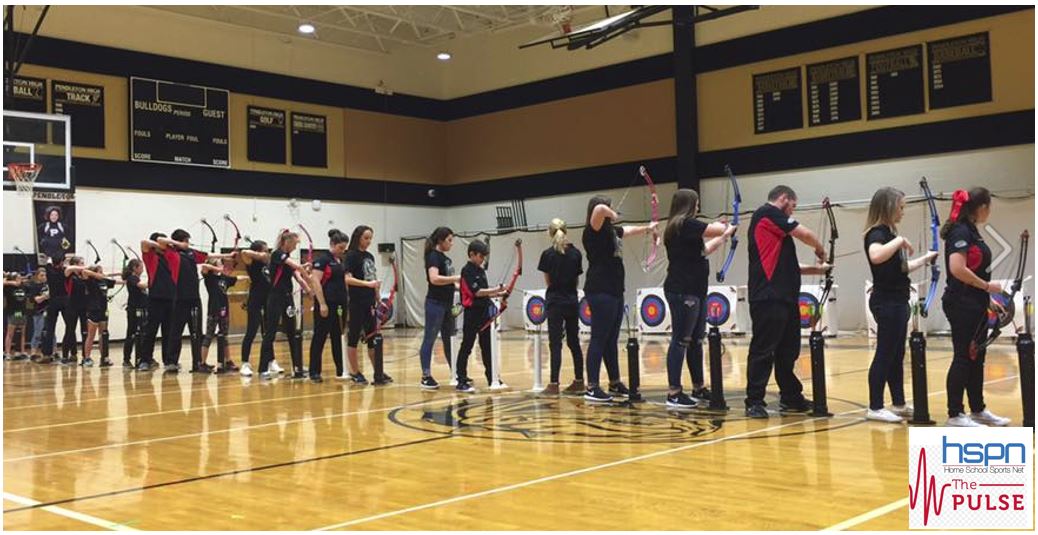 Greenville Hurricanes Archery
SC Archery in the Schools Program NASP.
Indianapolis Wildcats
MCHC Champions (courtesy Patrick Shook)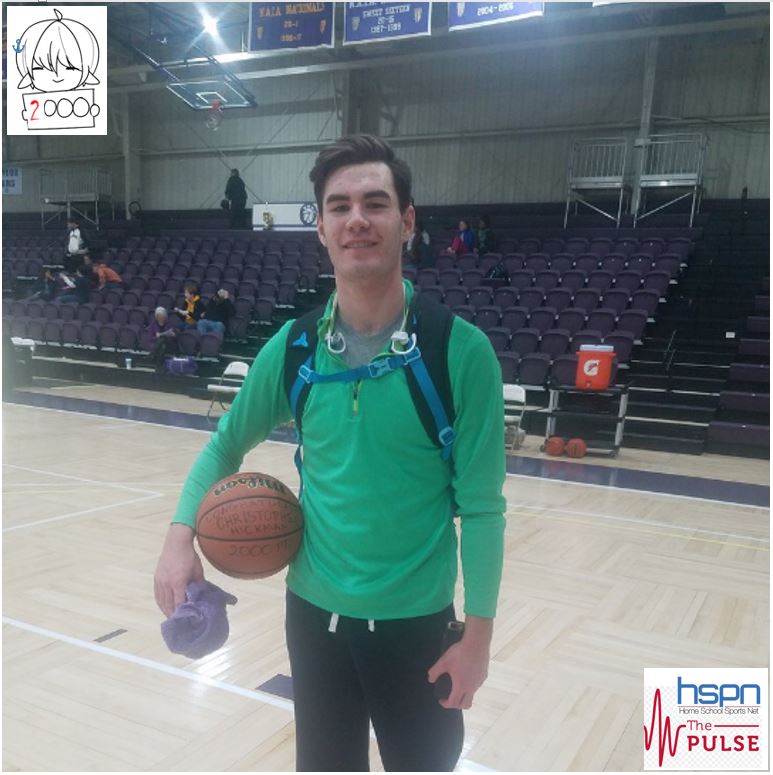 Milestone: Quincy Saints' Chris Hickman
2,000 Career Points!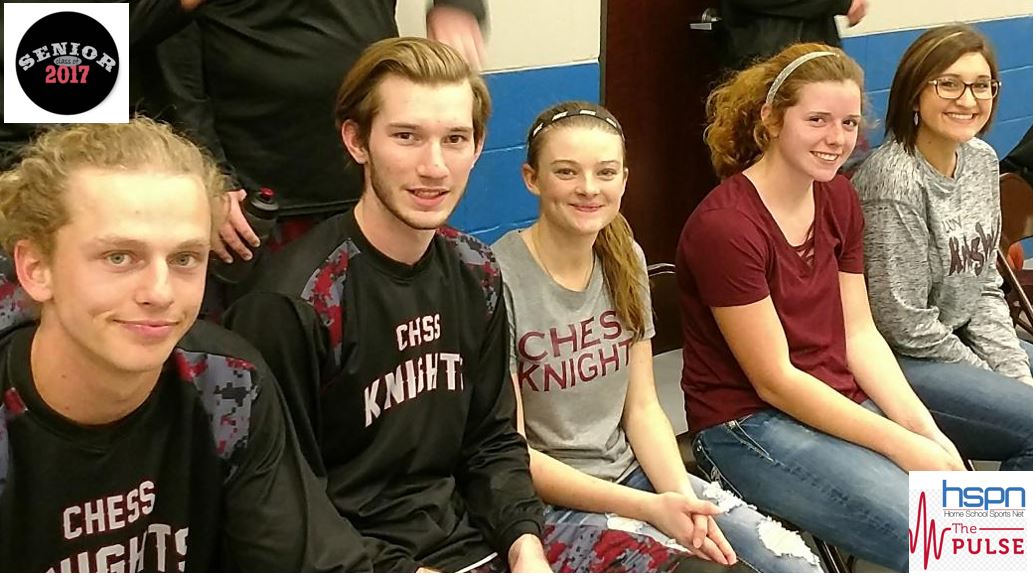 CHESS Seniors honored
#12 Kayley, #23 Kourtney, #10 Joey, #32 David and awesome team manager, Jessica (courtesy @CHESSLadyKnigh1)
also check out our
"Milestones" web page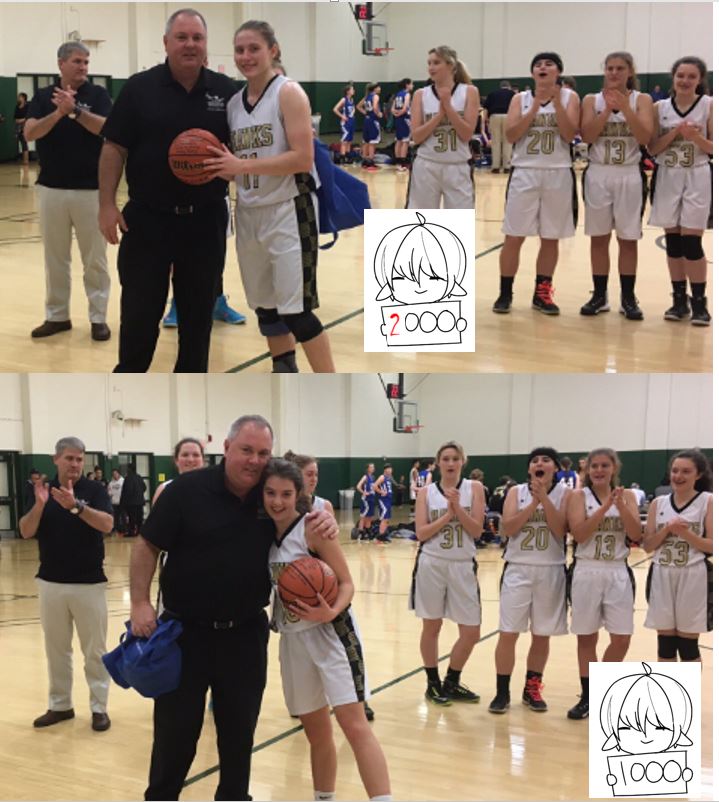 2,000 points and 1,000 points milestones
Congratulations Emily Conroe (2,000) and Amanda Lawler (1,000)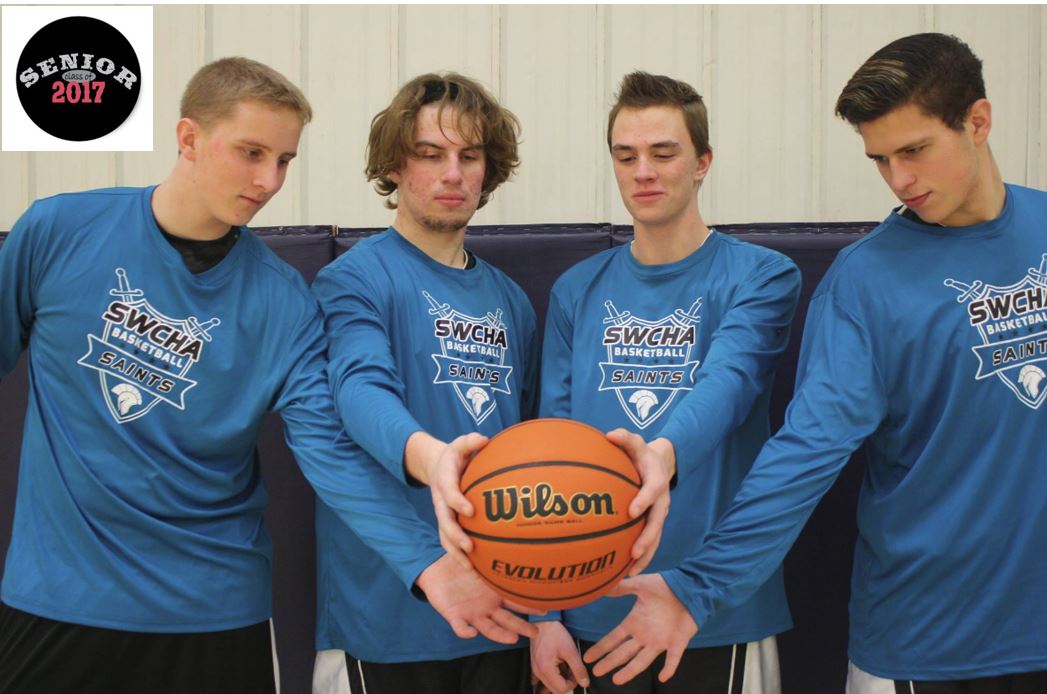 SWCHA Saints Basketball: 2017 Seniors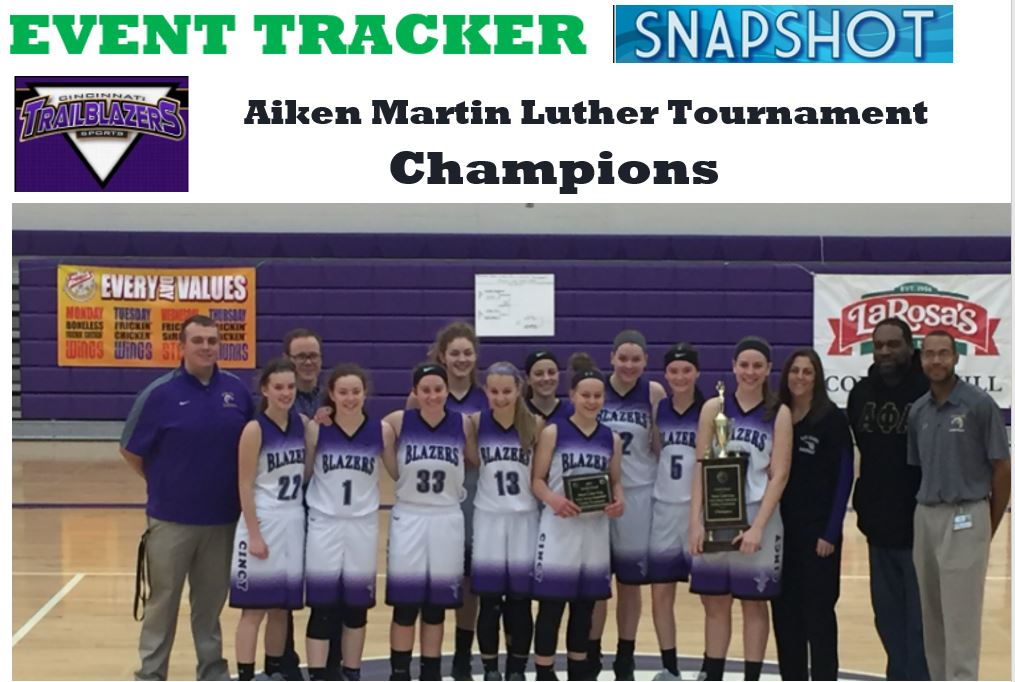 Cincinnati Trailblazers Girls
Aiken Martin Luther Tournament Champions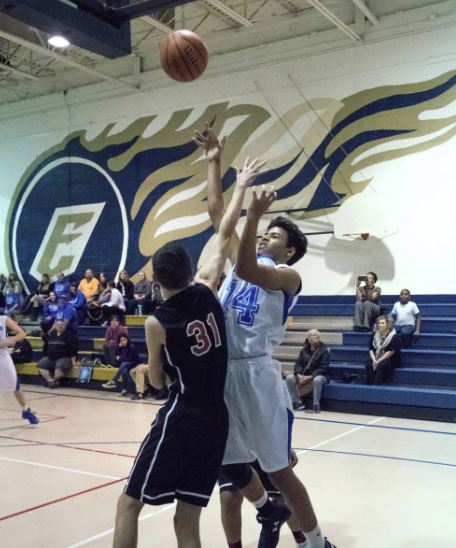 Virginia Homeschool Action
Centurions Host Flames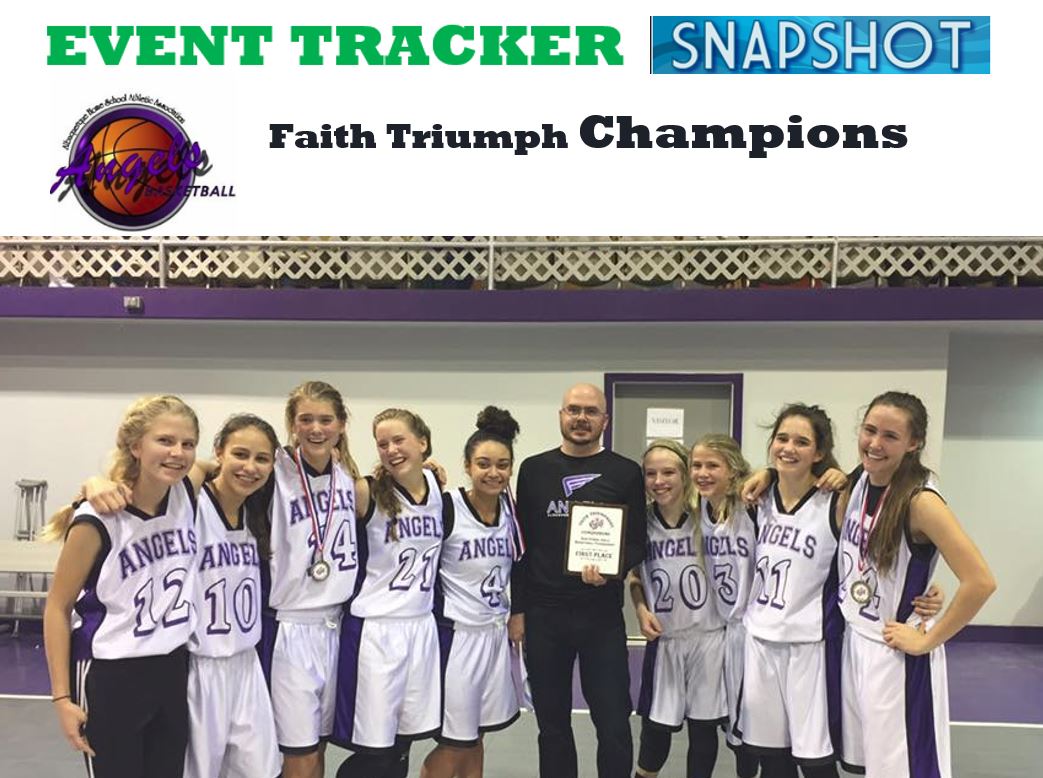 Faith Triumph Champions
AHSA Angels Basketball (NM)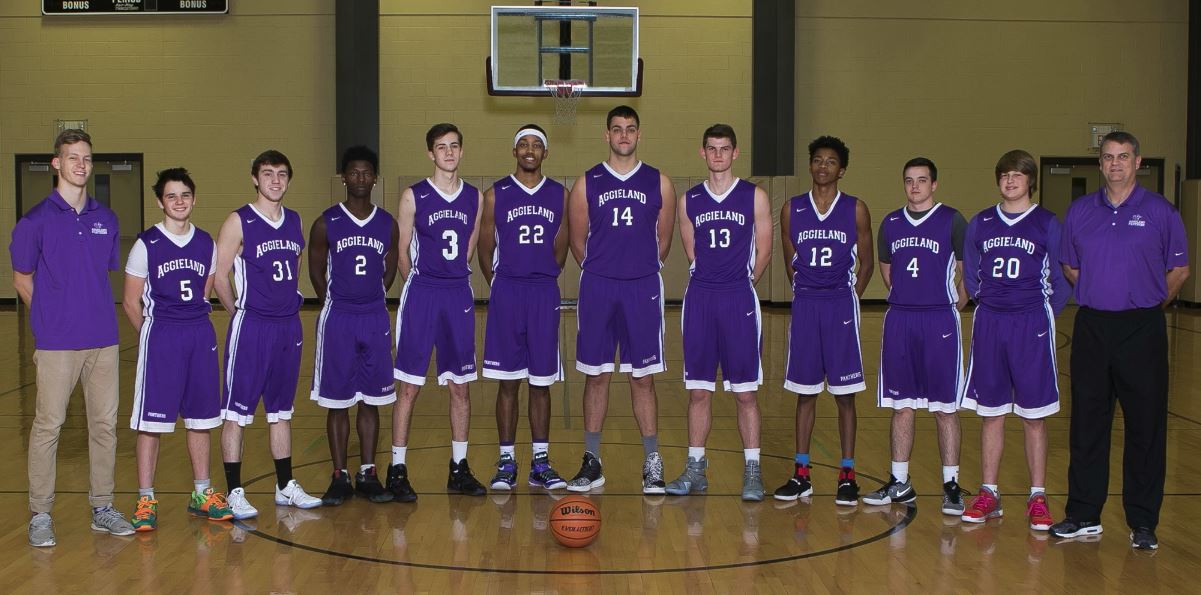 Photo Shoot!
Aggieland Panthers Varsity Boys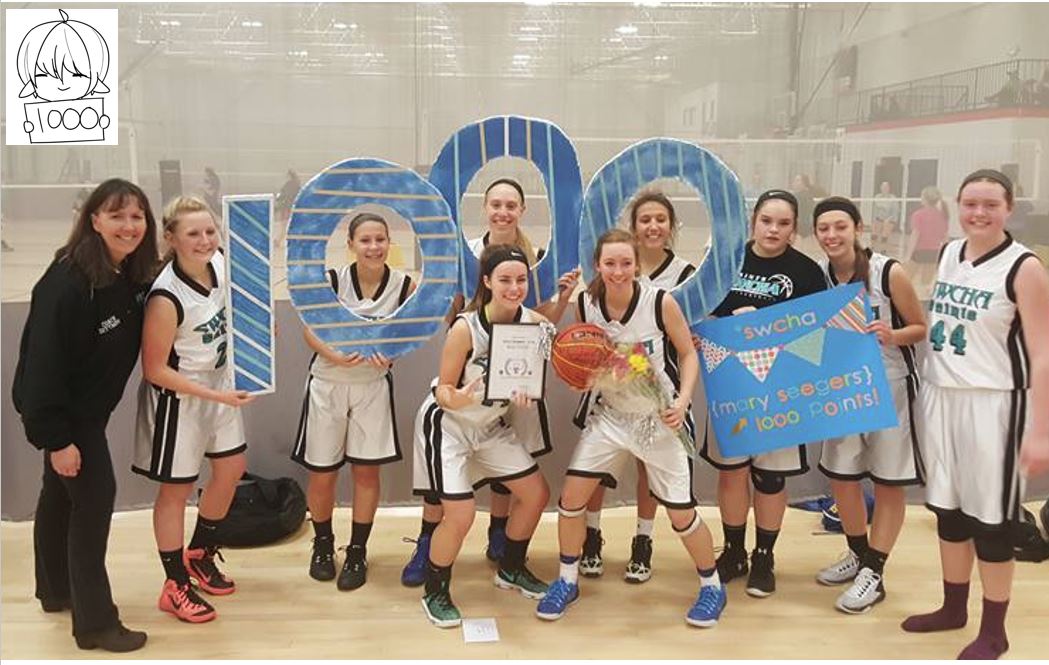 1,000 pt Club
SWCHA Saints' Senior Point Guard Mary Seegers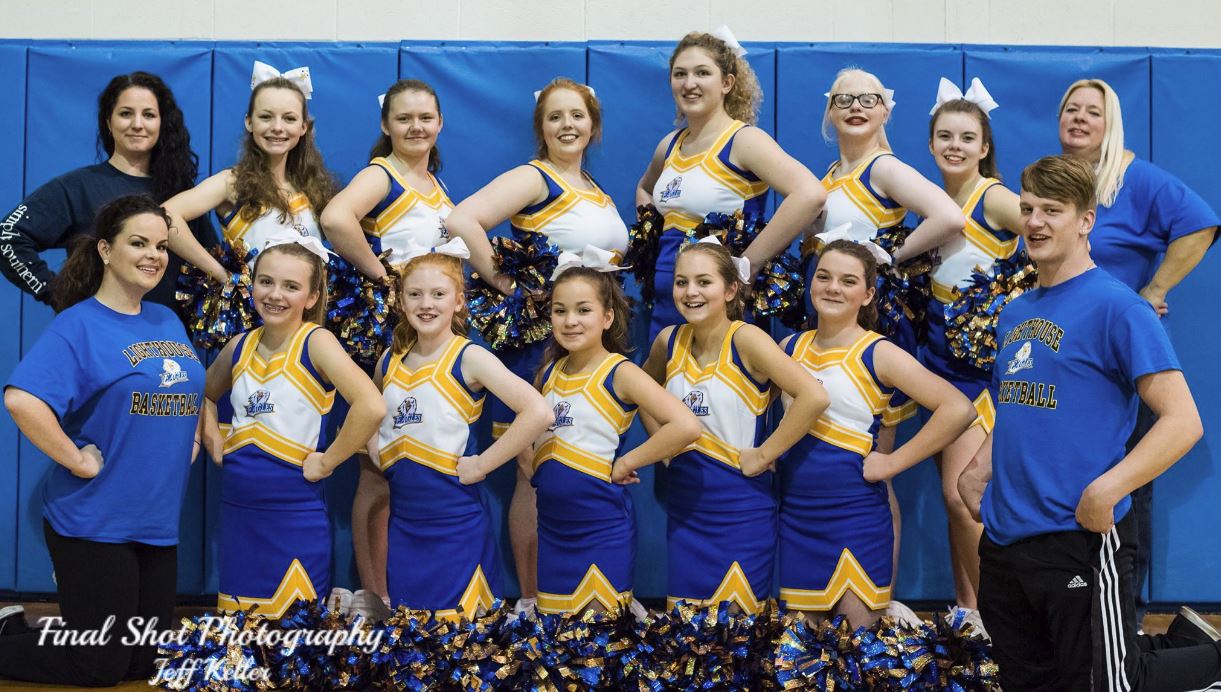 Lighthouse Christian Eagles (NC) Cheer Squad
Courtesy Final Shot Photography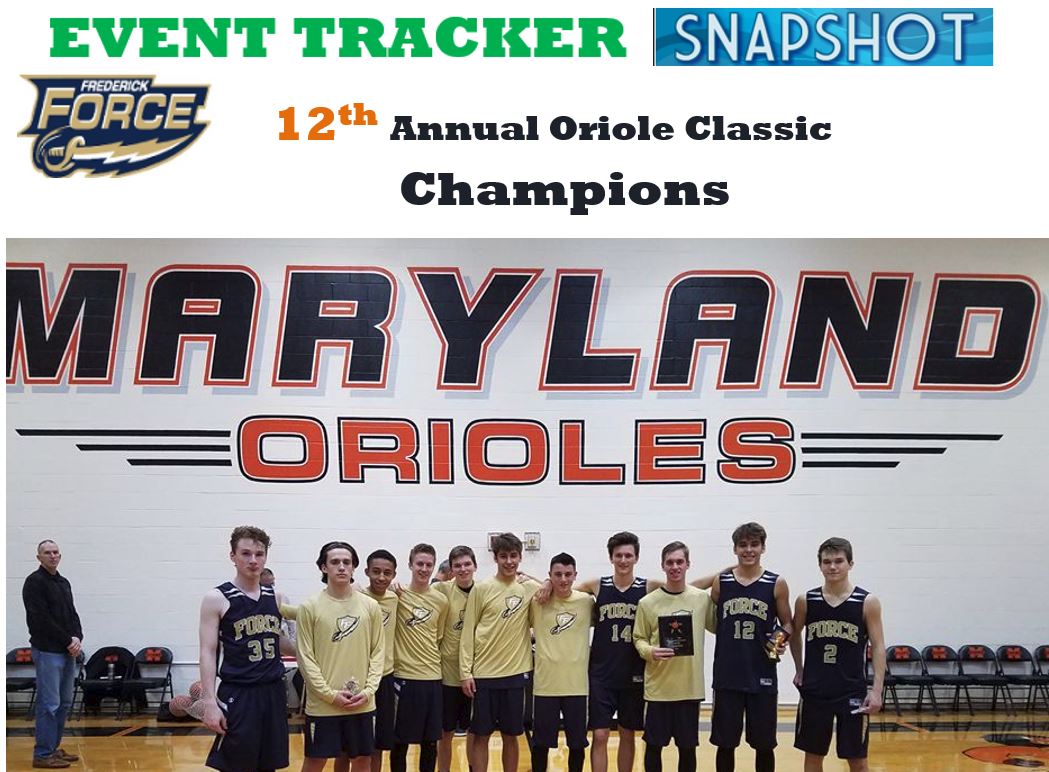 Frederick Force (MD)
Champions of the 12th Annual Oriole Classic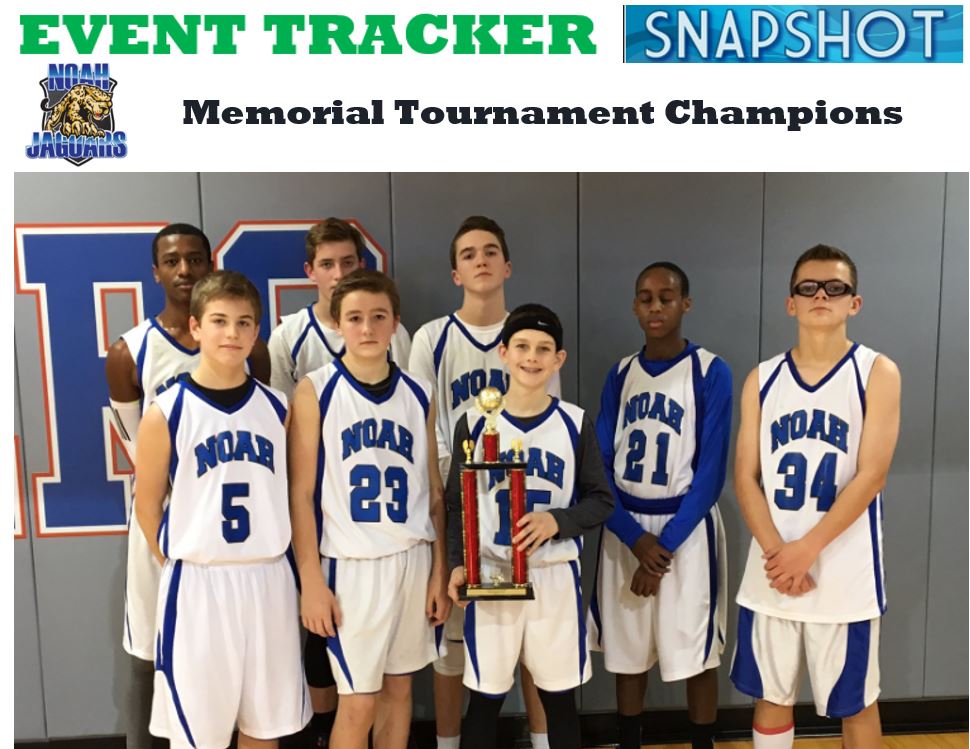 NOAH Jaguars
Champions of the Memorial Tournament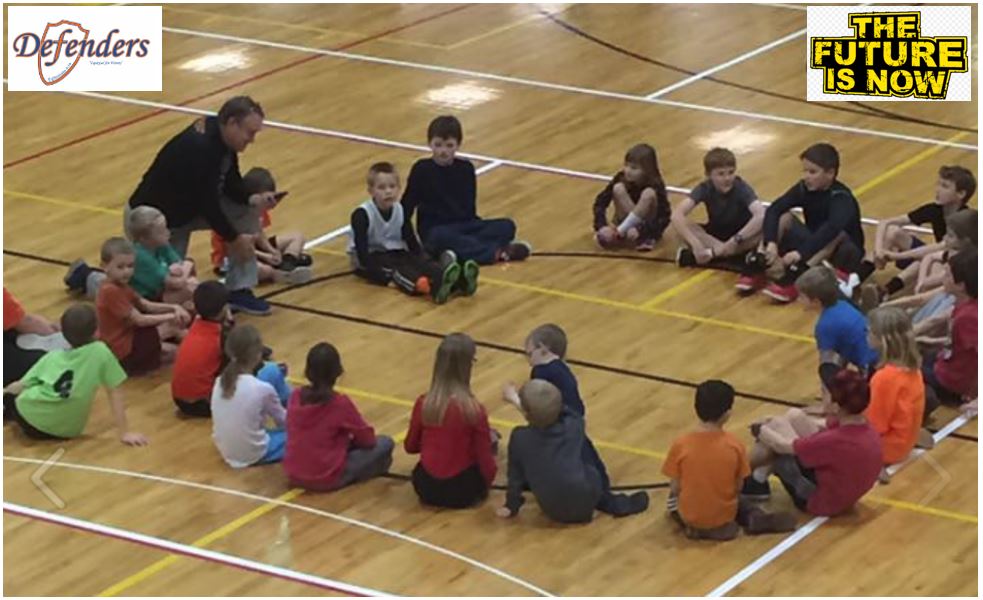 Wichita Defenders
Elementary Basketball Camp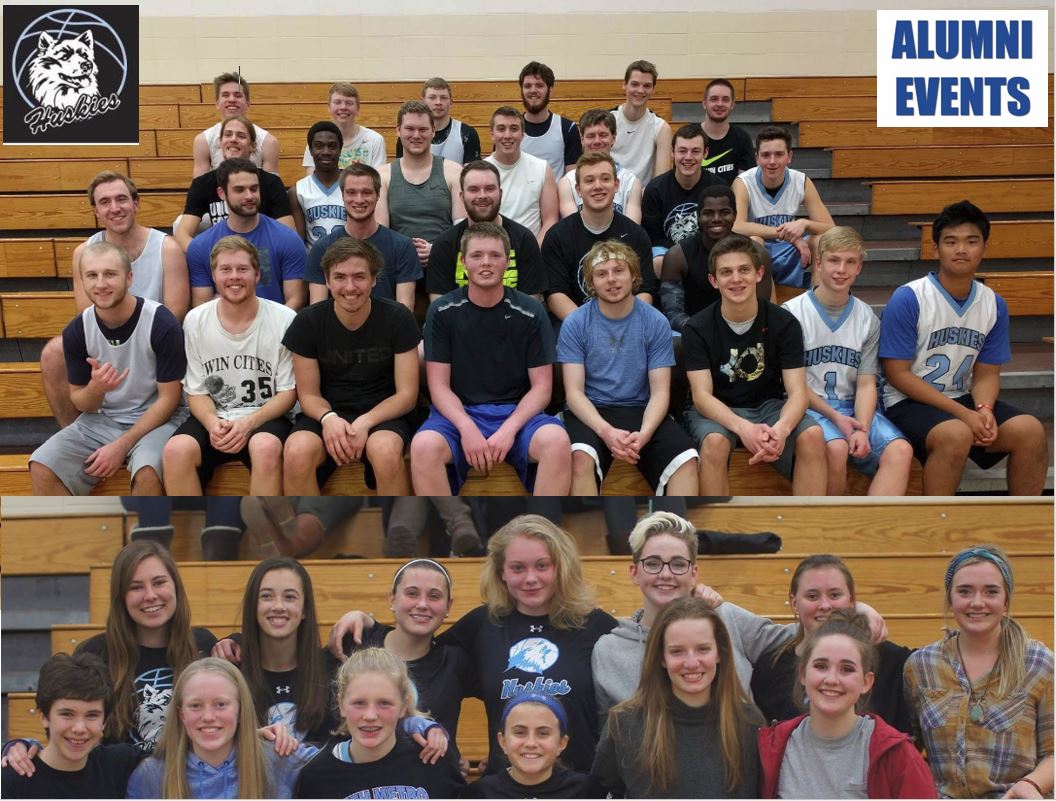 South Metro Huskies (MN)
Boys and Girls Alumni Games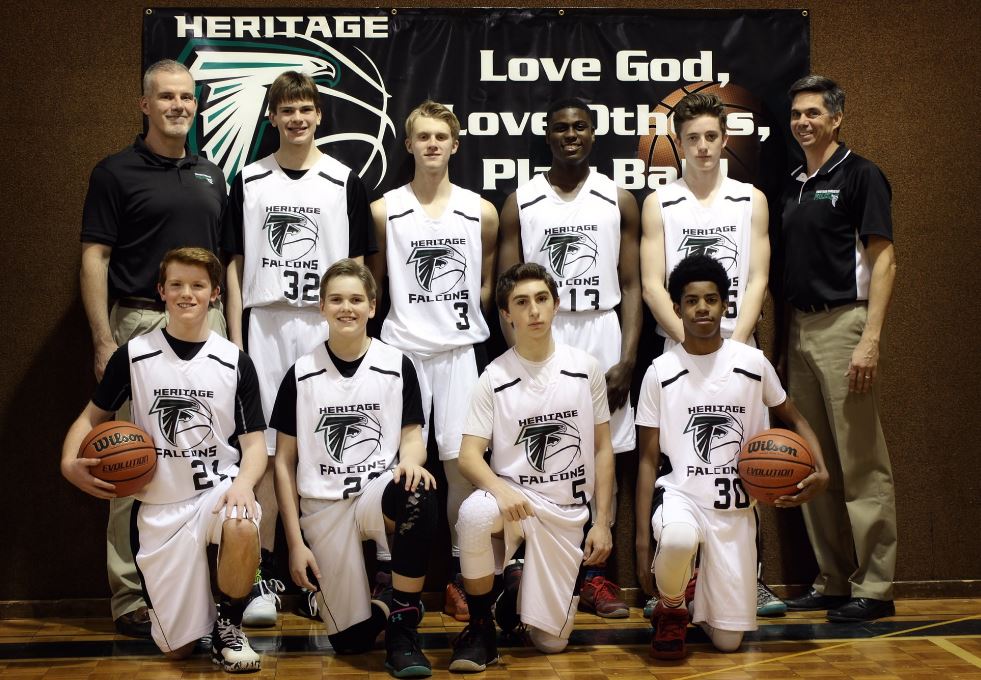 HCA Falcons JV Boys (Rio Vista, TX)
12-0 on the season (courtesy summermyersphotography.com). They'll be at East Coast Nationals in March.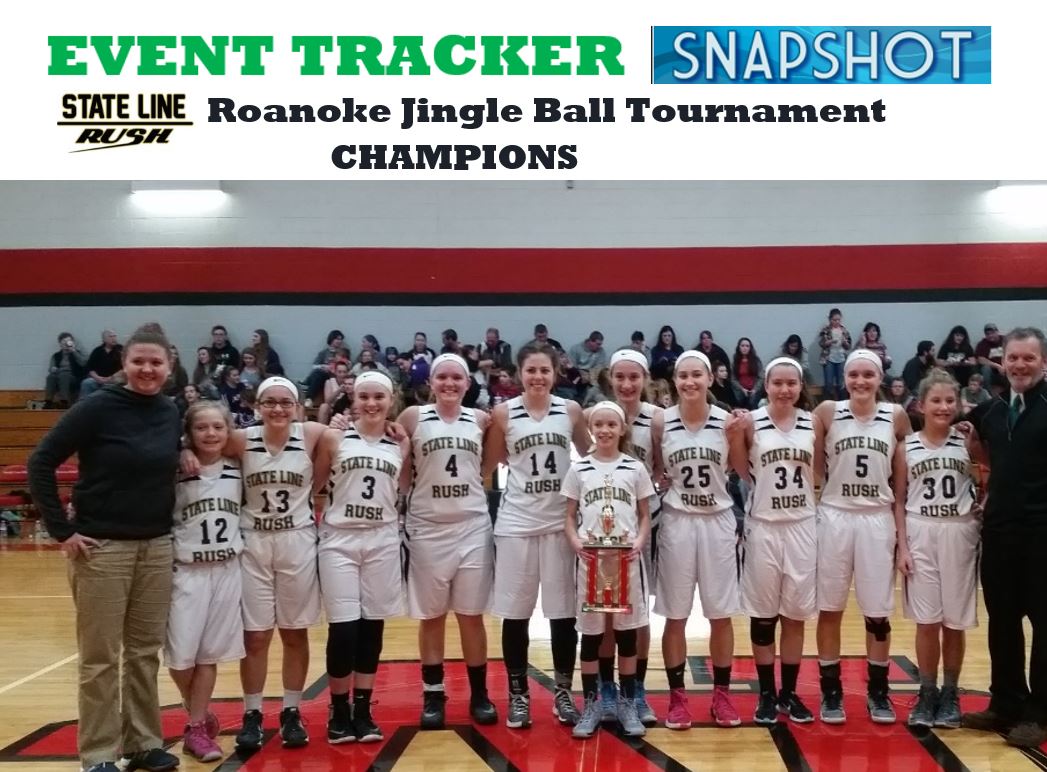 State Line Rush Girls
Roanoke Jingle Ball Tournament Champions. They'll be at East Coast Nationals in March.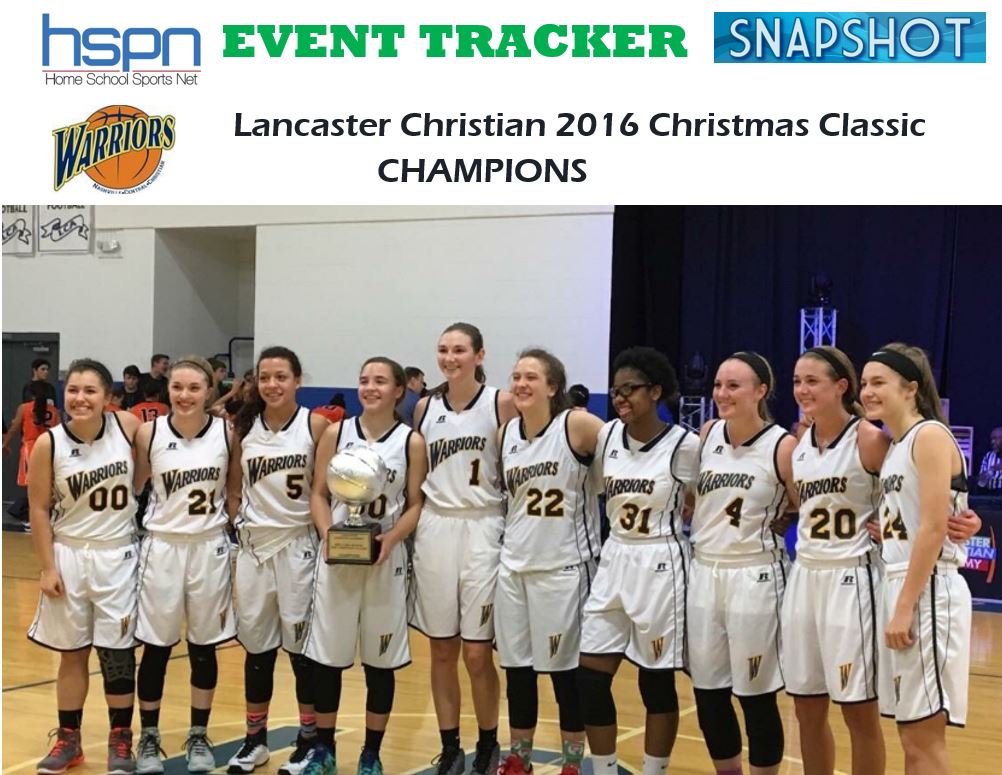 NCC Warriors Varsity Girls
Champions of the 2016 Lancaster Christian Christmas Classic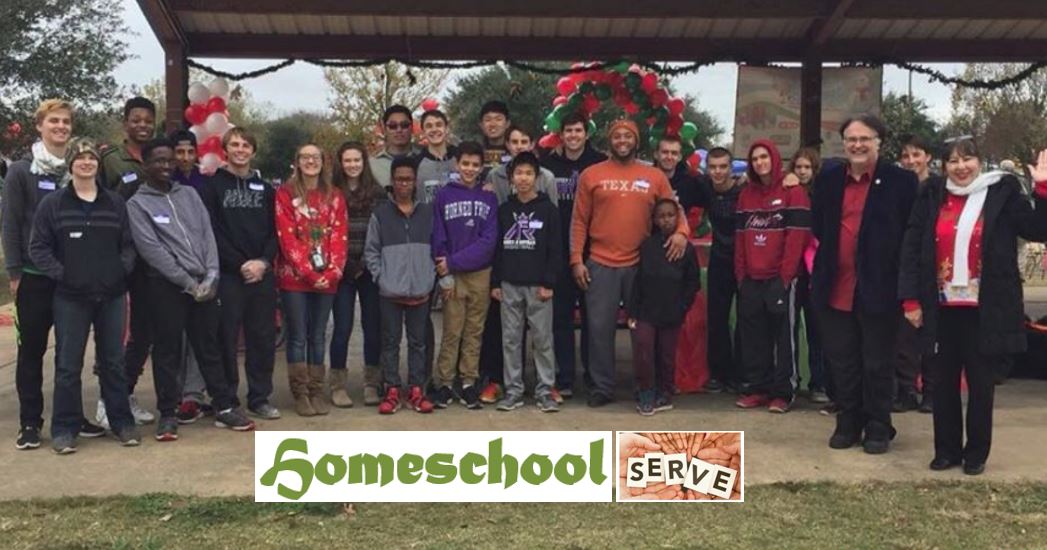 Austin Royals
Our High School Boys & Girls took part and volunteered at the 19th Annual @rivercityyouth Merry Memories event this past Saturday. "We are proud of our Royals Families who helped make this event a great success! A big thank you to River City's founder, Mona Gonzales for allowing us to take part!"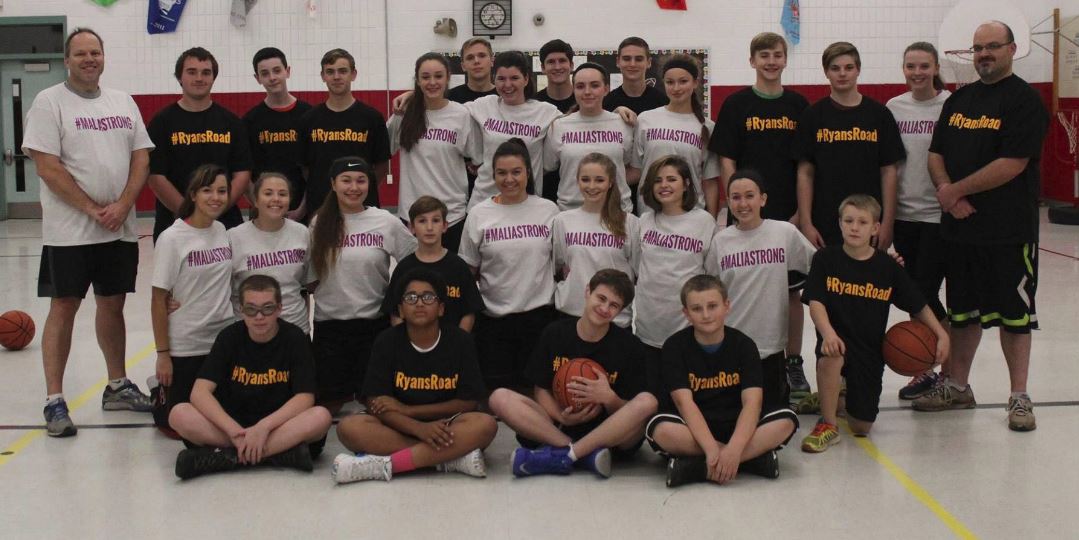 Front Royal Flames #STRONG
Both Flames' JV Girls and JV Boys teams are supporting loved ones who are battling cancer and this season are wearing these special "shooter shirts" during game warm ups. #MaliaStrong - in support of a mom of 2 daughters on the JV Girls team (one is a player, one is an assistant coach). #RyansRoad - in support of a teenager struggling with leukemia whose brother is on the JV Boys team (and sister on the MS Girls team). No doubt these families and teams appreciate your prayers.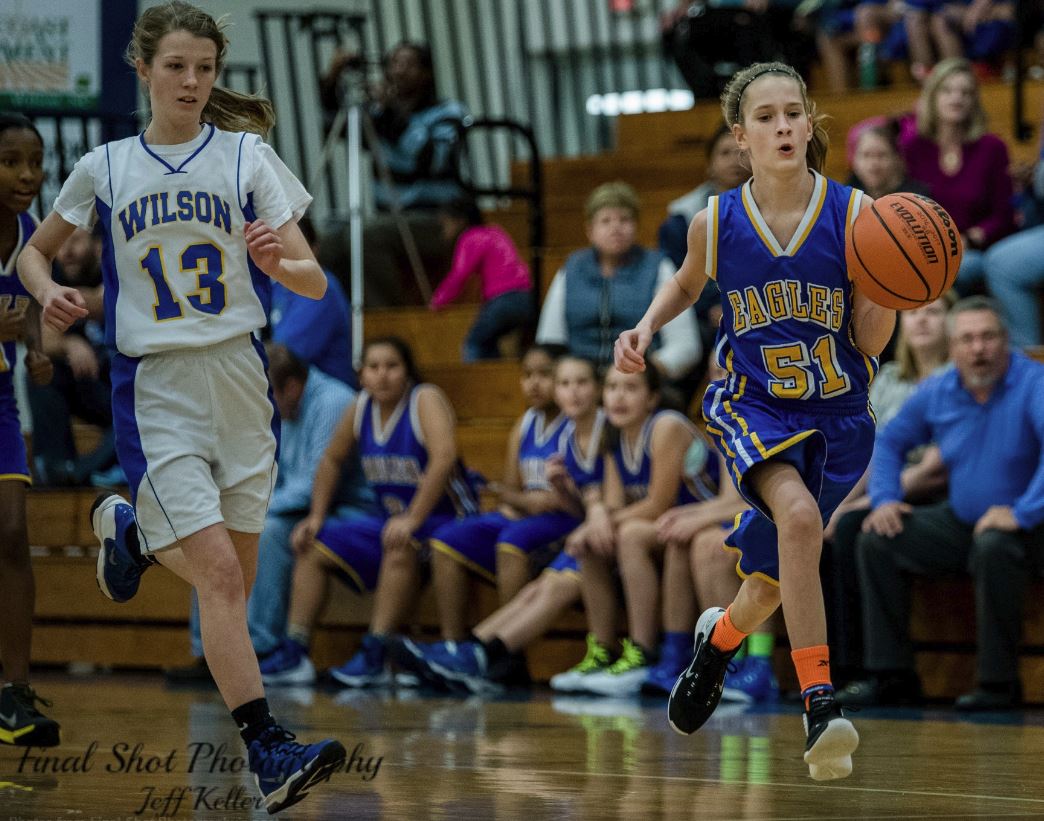 Lighthouse Christian Eagles
Middle school girls basketball team had to patiently wait for the first game of the season battling it out with Wilson Christian on Tuesday night. (courtesy Final Shot Photography)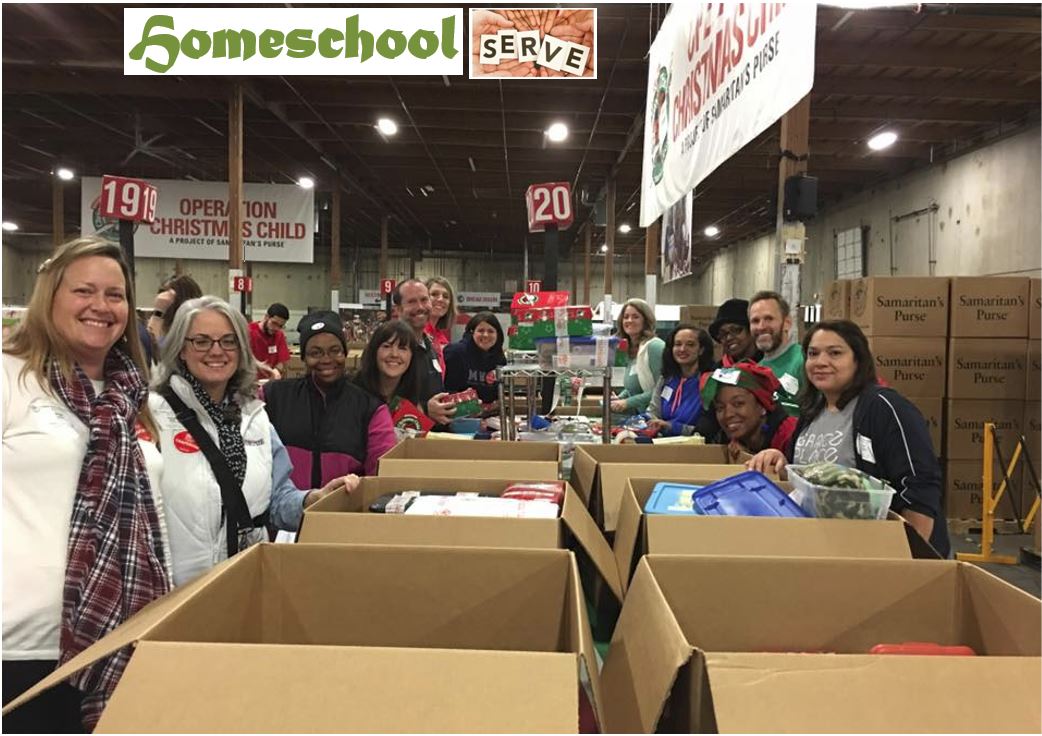 DASCHE Spartans Basketball
For the 3rd year in a row, DasCHE Spartans Basketball players and families took time to volunteer and help at Operation Christmas Child, a ministry of Samaritan's Purse. They were able to help pack and prepare shoeboxes of toys and gifts to send to children in need around the world. (courtesy Melissa Cannon )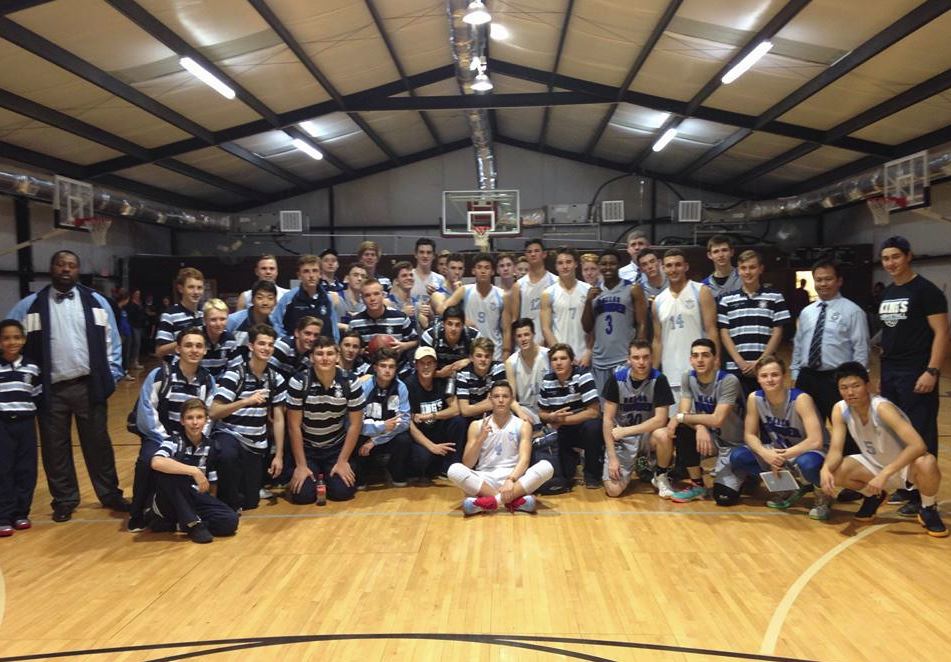 Dallas Thunder
Fun night of games against the Australian school Kings: "We played against them, ate with them, and hosted many of them in our homes. It was a great experience getting to know them."